The job market is booming...if you believe it
Submitted by

gjohnsit

on Wed, 03/15/2017 - 4:56pm
The employment report on Friday was without a doubt a blowout success.

The U.S. economy added a healthy 235,000 jobs in February, according to government data released Friday morning, surpassing economists' expectations and likely clearing the way for the Federal Reserve to raise interest rates this month.
People should be dancing in the streets.
It seems weird that the job market is doing so good, but wages aren't going up.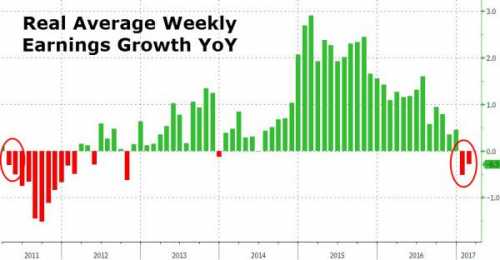 It's a curious contradiction...but only if you believe the official numbers.
What should grab you attention here is that most people no longer believe the numbers that the government is shoveling.
When Americans were polled to say if they're confident that the currently reported 4.7 percent unemployment rate is correct, a large majority said "no".

Of those who voted "not confident", the opinion of the economy was near unanimous.

As for that booming labor market, well, the people have other ideas about that?

This lack of faith in the official reports didn't just happen with Trump winning.
It begs the question: if people don't believe the numbers, then what is the point of them?
Is it all just some political exercise?