Interview with Terrie Martin, candidate for Jackson County commissioner
Submitted by Cassiodorus on Sat, 05/09/2020 - 3:35pm
Terrie Martin is a candidate for County Commissioner in Jackson County, here in Oregon. Her biographical sketch is at this website.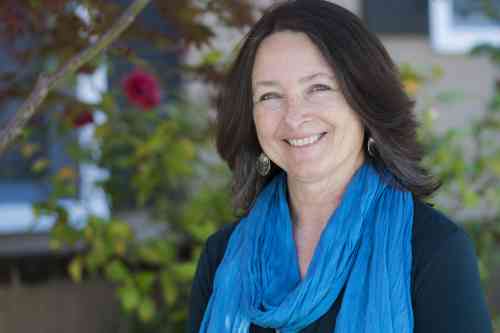 For this interview I asked Terrie Martin the numbered questions in boldface. Her answers are below.
1) What do Jackson County Commissioners do?
Jackson County Commissioners play an important role in the life of every resident every day. You depend on Jackson County for:
Property taxes that are fair and well-spent.
Roads and parks that are safe.
Land use decisions that protect our farms, open spaces and rural lifestyle.
Health services for our most vulnerable friends and neighbors.
Safe and fair elections.
Resources for the veterans in our lives.
A Sheriff's Department that is responsive and respected.
A well-run airport.
Decisions that affect our clean air, waterways and environmental health.
A court system and jail that are both compassionate and effective.
An animal control system that will help you find your dog.
And a Jackson County Fair that is fun for all.
2) What is your take on this position?
As a former journalist, I plan to make sure you are aware of the issues in front of the Commission. I also plan to spend more of my time outside the Courthouse - and meetings! - to meet you, find out what you need and make sure your voice is heard when decisions are being made.
3) Characterize your opposition.
At this stage of the race I don't see "opposition." There is another, young Democrat on the primary ballot who I think has a great future in politics. There are three Republicans on the other side of the primary who I don't know, so I will not try to characterize, but I will at least credit them with wanting to step into public service.
If there is "opposition," it is the status quo in how the Jackson County Commission is being run. There is a disconnect between it and the people who live here and struggle to make a living here. It has partly to do with the makeup of the commission: It has consisted of three Republicans for 10 years, so people with different ideas, or who have different values or goals, have not had representation or anyone to voice their concerns. It also due to the fact that the media no longer covers the Commission in a way that helps us understand who they are, what they do, what they are deciding, and how those decisions impact our daily lives.
As a person who values people from all walks of life and as a former newspaper reporter and feature writer, I'd like to change the status quo and put people first.
4) Sketch out for us a path to victory
Once voters see that they are not being taken into consideration in county decision-making, they will look for someone to represent them.
One clear example is on the primary ballot this month. The County Commission has proposed a large tax to build a new Jackson County Jail. It would raise peoples' property taxes 40 percent – not just this year, but every year from now going forward. Over the next 23 years, it would cost taxpayers over $1 billion to build and operate.
It would also use over $60 million in the county's "rainy day fund." And the Commission has already spent $6 million of our tax money to buy a piece of land for the project -- even though it has not been approved by the taxpayers.
This is being done at a time when people are losing their jobs and may not be able to pay their property taxes at all next fall. It also comes at a time when other communities are downsizing and closing jails because they are coming up with better solutions than locking people up for behaviors associated with poverty, homelessness, mental illness and substance addiction.
When people mark the NO box next to that jail tax, they need to remember that the County Commission asked them to sacrifice their hard-earned money for a project that will not solve our community's problems.
I promise that when I am a County Commissioner, no matter what issue is being discussed I will consider how it will impact students, seniors, working families, veterans, and all the people who are so busy trying to thrive or survive that they can't show up at a County Commission meeting and speak for themselves.
5) What would the world look like if it could be like you want it to be?
My world would be clean and environmentally stable. It would provide people with meaningful jobs, good pay, decent hours and benefits, and appreciation for what they do. In my world, people would not have to worry that health care or childcare or aging-parent care would break the bank. They would have a safe place to call home. They would value communication and science, diversity and different points of view. They would treat each other with respect and they would take care of each other, especially the most vulnerable among us.
6) How can we get that world?
One of my favorite short stories is Ray Bradbury's "The Toynbee Convector." In it, a man builds a time machine and takes a trip into the future. He comes back with good news. In 100 years, we will solve all the world's problems, he says. Life in the future is everything we have always wanted it to be!
And it is. Exactly 100 years later, the world is just as he described it (and as I have described it above). There is peace, equality, clean energy, and a good life for everyone – and the people want to celebrate by welcoming the time traveler with a big celebration at the exact moment he and his time machine will appear from the past.
But – spoiler alert! – the traveler does not arrive. Now 130 years old, he confesses that he never visited the future. He created an expectation. The people made it real.
That is our challenge – to believe that it is possible, to take bold steps, and to raise children who believe that is not only possible, but inevitable.
Thank you for the great questions and for the opportunity to introduce myself to your readers! ~ terrie*