The Dose - New Theraputic?
Submitted by enhydra lutris on Tue, 08/23/2022 - 10:52am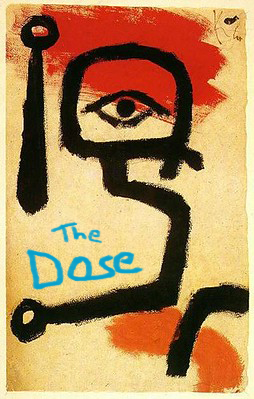 The Dose is an open thread dedicated to the gentle discussion of of all things Covid. Please refrain from posting covid material elsewhere. Thank you.
Zo, THIS hit my inbox t'other day: https://news.berkeley.edu/2022/08/08/new-inhaled-covid-19-therapeutic-bl...
A couple of quotes :
In a in the journal Nature Communications, the team shows that these short snippets, called antisense oligonucleotides (ASOs), are highly effective at preventing the virus from replicating in human cells. When administered in the nose, these ASOs are also effective at preventing and treating COVID-19 infection in mice and hamsters.
The Underlined bit is a link in the original to: https://www.nature.com/articles/s41467-022-32216-0 should it not work
"Vaccines are making a huge difference, but vaccines are not universal, and there is still a tremendous need for other approaches," said Anders Näär, a professor of metabolic biology in the Department of Nutritional Sciences and Toxicology (NST) at UC Berkeley and senior author of the paper. "A nasal spray that is cheaply available everywhere and that could prevent someone from getting infected or prevent serious disease could be immensely helpful."
Regardless of one's beliefs as to the efficacy and utility of vaccines, the quoted (last) line is what is of import. Should this stuff work as they suspect/hope/believe it could be a biggie given that Sars-Cov-2 is now endemic. Think of a pocket inhaler like the old Benedrix (roughly the size of a lipstick or chapstick for you youngsters who missed out on the wonders of a noseful of amyl from a modified Benedrix as an acid or weed amplifier at key moments in a Dead concert), where was I? Oh yes, a pocket inhaler that would effectively neutralize the virus at its point of entry and further along.
The big promise is that it would be inexpensive and serve as both a prophylactic and a therapeutic against all existing and emerging strains, but not that it would be 100% effective across the entire population under all circumstances. They figure that is will prevent some infections (80% ??) and reduce the severity of others.
Caveats
1) Needs further experimentation and then clinical testing.
2) As an inexpensive viable therapeutic, its existence would overturn certain CDC and other emergency authorizations, so, if it is safe and effective the entire weight of the pharma machine will be used to try to quash it.
The floor is yours