The Dose - 1-21-22
Submitted by joe shikspack on Fri, 01/21/2022 - 6:00am
---
An open thread for gentle discussions of all things Covid.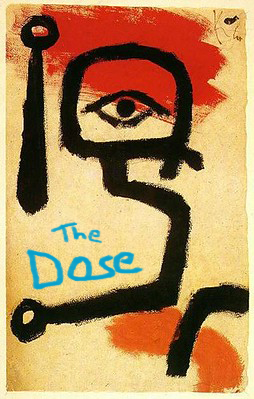 ---
Hey! Good Morning!
The Biden administration aims to make 400 million N95 masks available to all Americans for free at pharmacies and community health centers next week, a White House official said per The Wall Street Journal. The masks will be coming from the Strategic National Stockpile, the national repository of critical medical supplies. The program will be fully up and running by early February. ...

Three masks will be available per person, according to the official, and most of the pharmacies that are part of the federal pharmacy vaccine program will distribute the masks.
New York City and some north-eastern US states appear to be seeing rapid decreases in their numbers of Covid-19 cases in recent days, raising the possibility that the Omicron wave has now already peaked in some parts of America.

In New York City the rolling seven-day average of new cases was less than 28,000 a day on 16 January, down from an average of more than 40,000 on 9 January. Similar patterns were being observed in the state as a whole and other nearby regions. ...

Some 400,000 tests were conducted in New York on Saturday, with a positivity rate of 12.9%. Just one week ago, on a similar number of tests, the positivity rate was almost 20%. The state reported 51,264 new cases on Saturday, down from the peak of more than 90,000 a week earlier, according to a New York Times database. The number of people hospitalized fell for a fourth straight day.

Several other north-east states – including New Jersey, Massachusetts, Connecticut and Rhode Island – may be heading in a similar, down-trending direction.
Cases of Covid have sharply declined in Africa and deaths are declining for the first time since the emergence of the Omicron variant, the World Health Organization has said.

The UN health agency's regional office for Africa said newly reported cases fell 20% in the week to Sunday while notified deaths dropped 8%.

Matshidiso Moeti, the WHO's regional director for Africa, described the 56-day flareup as Africa's "shortest upsurge yet" but added: "The continent has yet to turn the tables on this pandemic. So long as the virus continues to circulate, further pandemic waves are inevitable."
The Omicron outbreak of Covid cases appears to have peaked in New South Wales, Victoria and other parts of Australia, epidemiologists believe.

Prof Adrian Esterman, an epidemiologist and biostatistician at the University of South Australia, said the Omicron wave had "absolutely certainly" peaked in NSW and Victoria.

The Reff – the effective reproduction number, which measures how many other people someone with Covid will infect, on average – had dropped below 1 in both states, Esterman said.

"We know that the peak has been reached when the Reff gets below 1."
Progressive International recently asked for contributions so they can send a delegation to Havana next week to promote Cuba's effort to vaccinate the world against Covid-19.

But in an apparent genuflection to the illegal U.S. embargo against the island, Dutch multinational bank ING has blocked all donations supporting the trip, the group said Tuesday.

"This is scandalous," said Progressive International (PI) general coordinator David Adler.

"The U.S. wields unparalleled power over our global financial system," Adler continued. "Yesterday, a message received by our supporter revealed the far-reaching consequences of the U.S. embargo on Cuba: a European bank, established in the Netherlands, has decided to put the interests of the U.S. government above the lives of millions of people."

He added that "the embargo seeks not only to suffocate Cuba, but also to stifle our solidarity with it."

In his message on Wednesday, Adler lamented that "it looks like others are following suit."

According to Pawel Wargan, coordinator of PI's Secretariat, PayPal has joined ING in blocking donations meant to help delegates travel to Havana. "We have a duty to end this genocidal embargo," said Wargan.

Anti-war activists at CodePink responded to the news by saying that "some of the most powerful people in the world would rather prolong a global pandemic than allow the Cuban people some relief from U.S. imperialism. What awful, deadly priorities."

As the coronavirus crisis enters its third year, new infections have reached record levels globally. Meanwhile, access to lifesaving vaccines remains starkly unequal. Several countries are administering booster shots—hundreds of millions of which are set to be thrown away in the coming weeks—before most of the world's poorest inhabitants have been given their first jab.

Nearly 9.8 billion Covid-19 vaccine doses have been administered globally to date. More than 70% of people in high-income nations have been fully inoculated, but just 9.6% of people in low-income countries have received at least one shot due to dose hoarding by wealthy governments and knowledge hoarding by pharmaceutical corporations, whose profit-driven refusal to share publicly funded vaccine formulas has generated artificial scarcity.

According to a recent analysis, billions of additional Covid-19 vaccine doses are required to end the pandemic—meaning that global vaccine manufacturing must be ramped up significantly.

As PI said Monday when sharing its plan to send representatives to Havana "for a special showcase of the Cuban vaccines":

President Joe Biden could easily help fill this shortfall by compelling U.S. pharmaceutical corporations to share their vaccine technology with poorer nations. But he has so far refused to do so. A new production hub in Africa—where only 3% of people are vaccinated—is now trying to replicate the Moderna vaccine. But without Moderna's help, or Joe Biden's executive action, production could take more than a year to begin.

By contrast, PI continued, "Cuba has emerged as a powerful engine of vaccine internationalism."

That's precisely why PI is sending a delegation to Havana: to draw attention to "the promise of the Cuban vaccine and the perils of the U.S. embargo against it," with the goal of forging "connections between Cuba's public biotech sector and manufacturers who might produce the vaccine and help the Cuban government recuperate the costs of its development."

Despite the added challenges created by a six decade-long U.S. blockade, Cuba's public biotech sector has developed two highly effective vaccines. And its universal healthcare system has fully inoculated more than 86% of its population, quickly surpassing many wealthier nations, including its northern neighbor.

Moreover, the island has already started exporting its homegrown doses and plans to share its recipes with impoverished nations abandoned by Big Pharma and wealthy countries.
As the Omicron variant rips through the US, children are being infected with Covid-19 in record numbers – yet their rate of vaccination has lagged, creating a surge in hospitalizations and undermining in-person schooling.

Nearly a million new Covid cases – more than 981,000 – were confirmed in children in the week ending 13 January, a 69% increase from the week before and four times higher than last winter's peak, according to the American Academy of Pediatrics. That means one in 10 Covid cases among children in the entire pandemic have happened in the past week, the organization said.

Adult rates have shot up, too, with an average of more than 870,000 confirmed cases a day in the US – but children have much lower vaccination rates. Only 18.8% of kids aged five to 11, and a little more than half of 12- to 17-year-olds, are fully vaccinated, according to the US Centers for Disease Control and Prevention.

Hospitalizations for kids are soaring, although severe illness and death are much less likely for children than adults.
Also of interest:
Covid-19 map of the US: latest cases state by state
"Fact-Check" Of Joe Rogan Is A GIANT FAIL
Hospital Overcrowding Was Happening Way Before COVID
CORBEVAX, a New Patent-Free COVID-19 Vaccine, Could Be a Pandemic Game Changer Globally
Face masks make people look more attractive, study finds
---