DeSantis completely eliminates COVID in Florida
Submitted by gjohnsit on Mon, 09/13/2021 - 8:43pm
Not a single new case! Not one!
There's nothing suspicious about this AT ALL!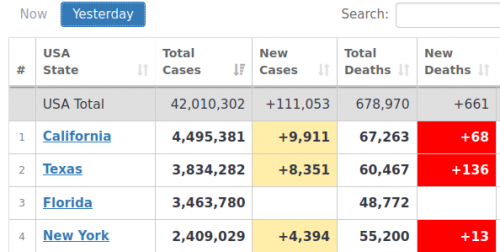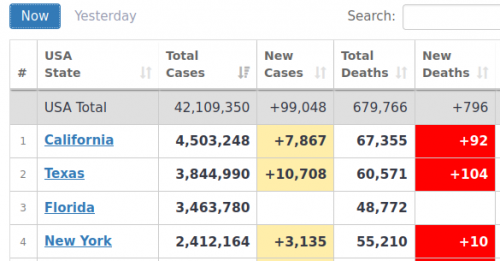 So how do you think that Florida is the only state in the U.S. that has eliminated all COVID? I'm sure it was with honorable and trustworthy policies.

The state until early June posted on its website daily reports that provided extensive data about issues such as cases and deaths, with information also broken down by county. But Gov. Ron DeSantis' administration halted the daily reports in June and shifted to posting weekly information that is far less detailed.
It's sort of like when Trump eliminated most public reports coming out of our war in Afghanistan. Trump did it because we were winning in Afghanistan so there was no longer any worthwhile information to report.
I'm certain that DeSantis feels the same.