Democrats have gone completely batshit crazy
Submitted by

gjohnsit

on Thu, 03/09/2017 - 6:34pm
Last week I pointed out how Democrats are now lovin' them some Dubya. I thought that was weird enough, but it turns out that it just keeps getting more strange the further we go down the rabbit hole.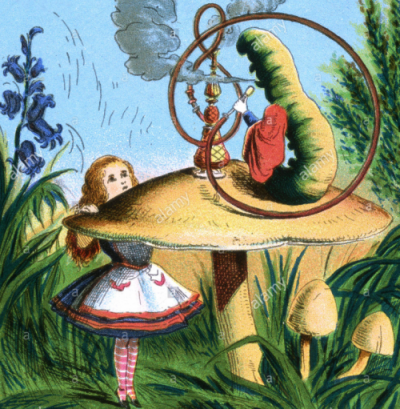 Who do Democrats love like they love George Dubya Bush?
John McCain.
That's right. John "I've never met a war I didn't like" F*ckin McCain.

Most Democrats, on the other hand, like what McCain has to say.
Sixty-eight percent (68%) of Likely Republican Voters think their party should be more like Trump than like McCain....
Among Democrats, however, those numbers are reversed: 68% think the Republican Party should be more like McCain, while only 22% believe it should be more like Trump instead.
If that wasn't strange enough for you, you should nibble on the other side of the mushroom, where the CIA hangs out.

In the wake of Trump's unvarnished skepticism about the CIA's assessment that Russia did act to influence the outcome of the election in his favor, a December NBC/WSJ poll showed that 29 percent of Republicans view the CIA positively, compared to 24 percent who view it negatively (Net favorability of +4 percent.) But for Democrats, it was 46 percent positive, 14 percent negative (Net favorability of +32 percent).
Among voters who supported Trump and campaign foe Hillary Clinton, the difference was even more stark, with Clinton voters registering a net +39 percent favorability for the agency, while Trump voters gave it a net rating of just +2 percent....
Democratic suspicion of the CIA persisted into the run-up to the Iraq War and particularly its aftermath, when Republicans gave the agency relatively high marks even as Democrats railed against its harsh interrogation practices, domestic wiretapping and intelligence failures.

What's a little torture, domestic spying on peaceful dissent, and assassinations of foreign political and labor union leaders and human rights activists when we have to Stop Trump!
All cherished values must be sacrificed in this emergency.