DefCon One
Submitted by

Big Al

on Fri, 09/22/2017 - 12:46am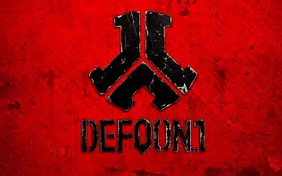 Defcon One
-COCKED PISTOL
-Nuclear war is imminent
-Maximum readiness
Ah, I'm probably over-exaggerating, it's probably just me. It just seems to me after reading some of the information regarding Trump's UN speech (I would have to go to the ER if I tried to listen to it) and putting that together with my knowledge of the current state of affairs, we citizens who are aware and care should consider ourselves in the military equivalent of Defcon One.
I know Trump and his merry band of psychos aren't really going to bomb North Korea to smithereens. It's not that I don't think they would do it if they had a chance, but they won't be able to gin up a chance unless Kim decides to launch a nuke at a populated area, which won't happen.
But they would do it if they had a chance. Repeat, THEY WOULD DO IT IF THEY HAD A CHANCE. In the immortal words of the final U.S. president, believe me. And if they would do it if they had a chance, you know what we're dealing with don't you? Class? That's right, psychos, very good class.
If you listen to (or read) that rhetoric from Trump and are somewhat coherent, it should come across as a kind of crossing of the Rubicon type moment, where we've crossed over into some surreal final showdown to ascertain just how fucking insane human beings can become.
We are witnesses. And the only ones who can stop it.
For those of us who can still function, it might be a good time to go to Defcon One. That would mean the whales and trees are going to have to wait, even health care and a higher minimum wage. It's time to take those on the other side out.