Coffee and Accountability IV
Submitted by Cant Stop the M... on Tue, 03/09/2021 - 6:51am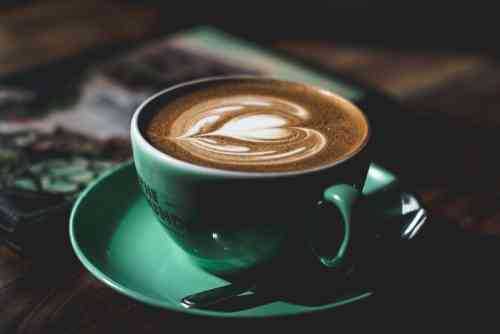 Humility
I like making plans. I like setting goals and achieving them. The sense of accomplishment is one of the dearest satisfactions of my life. Maybe it's because I'm an Aries; more likely it's because I'm an American. But I like very much to do things like say: This week, I will change habit X to habit Y, start project A, and seek out bliss B! See you next week to see if I give myself cheers or jeers!
The problem with all this is threefold. First, ambition is a neat tool to have on one's internal workbench, but it's not a very good motivating or directing force for the process of personal change. If it were, the umpty-million diet and exercise plans Americans inundate ourselves with every year would be remarkably successful. Just set your goals, achieve more of them than you don't, and presto! You end up changed in the manner of your choosing. Clearly, it doesn't happen that way for most of us. Most of us, if we have trouble changing our habits, continue to have trouble changing our habits, no matter how great our ambitions are. I myself resemble that remark.
Second, I'm not in school anymore, this isn't homework, and I'm not being graded. What I mean by that is both that the process of change needs to be more internally motivated and directed than it was in school, and also that the "reward" I give to myself for having succeeded is much less concrete and meaningful outside of a social context that gives such things meaning. I think this is why Coffee and Accountability has been so useful to Kate and I—the meetings provide a social context for the changes to take place in, and make the goals have meaning. Unfortunately, I've lately been in such a tailspin that I haven't even been meeting with Kate.
Third, and most fundamentally, you can't schedule bliss. The only thing you can do is resolve to take time out when it presents itself, and attend to whatever bliss has popped up in your surroundings.
All that being said, I didn't do too badly this week at changing my habit (eating only two restaurant meals). I didn't achieve that goal, but I certainly advanced toward it (eating four restaurant meals), which isn't too bad a result given that I foolishly neglected to meal plan and shop before blithely committing myself to not eating delivery food. (If you aren't going to eat restaurant food, presumably you are going to cook yourself meals, and I didn't get those ducks in a row fast enough.) Four restaurant meals is a lot less delivery food than I was eating. I consider that a step toward my goal, and I have a week yet to make the goal, so I guess I get a somewhat muted cheer for that one.
As for the project, I realized that if I take the vinyl out of the boxes, I need somewhere to put it afterward, which means, at the very least, that I need to clear some bookshelves. That requires a purge of my books to create shelf space. I guess I could just buy vinyl storage, but I don't want to do that until I know how much usable vinyl I have left. Again, I didn't deal with the prerequisites of my goals, or even think about them much.
As for the bliss, I realized very quickly that if you say I WILL FIND BLISS BY DOING ACTIVITY X THIS WEEK, that's not bliss. In fact, it's a surefire way to downgrade bliss into mild fun at best, and a chore at worst. Bliss shouldn't and maybe can't be an achievement.
So, I'm demonstrating a lack of due thought about my goals. Specifically, I'm giving myself instructions and challenges without providing myself with what I need to get the job done. That is ironic, because the entire intent of Coffee and Accountability is to focus on providing oneself with the resources necessary to make change happen in your life. You're not supposed to just make yet another list and hand down yet another set of strictures about what you are and are not allowed to do. There's no percentage in it; any of a hundred self-help books could help you do that.
I'm being slowly dragged, kicking and screaming, into the knowledge that what I order myself to do is less important than what I need, and that finding new and creative ways to make more lists of ways I should overcome my shortcomings is not my ticket to a life that is better and more fully lived. The truth is that even when I do successfully change my habits, it doesn't really address the central problem of being depressed and drained of energy. Here's what I'm learning:
1) Filling your needs really has to come first, regardless of how silly, weak, or selfish that seems.
2) The most important things you do for yourself often require interrupting other activities that you are also doing, and if you're not willing to stop what you're doing, you will likely miss the boat. In other words, if I'm paying bills and I get an idea for an essay, I need to put down the bills and go and write until I have enough down that I can be sure the idea won't vanish from my mind. I can't say "But I want to get these bills done; I'm sure I'll remember the idea later." This holds true for my vocation, writing, but equally holds true for following your bliss. If something beautiful or delightful presents itself to you, it's no good—at least for me—to say "Well, I'll finish the dishes and then go attend to that bliss over there." Nor is it helpful to say "But I want to keep playing my computer game right now! I'll write later."
So, this is my exercise in humility. I have to accept—really accept—the fact that I can't do more until I fill the tank. And I need to accept, also, that in order to make room for new activity, some old activity is going to have to go, or at least be pushed to the back burner. Finally, it seems to be true, for me at least, that certain things come when they will, and if you don't stop what you're doing and attend to them, you will find yourself getting fewer and fewer writing ideas—and fewer and fewer moments of bliss.
So I guess I need to eat some humble pie...