The case against Bloomberg
Submitted by snoopydawg on Sun, 02/16/2020 - 6:13pm
Trevor Noah breaks down why stop and frisk was so bad.
This clip is absolutely powerful from @Trevornoah. And to hear him reference "the audio" from Bloomberg makes it extra meaningful.

David vs Goliath.

— Benjamin Dixon (@BenjaminPDixon) February 15, 2020
If you can't watch tweet videos here's Trevor on u tube
Trump is coming for social security and Medicare? So is Bloomberg.
Racist sexist fascist $54 billion oligarch @MikeBloomberg thinks the poor, elderly, disabled, children, homeless, the most disenfranchised, and most vulnerable should find a way to do more with less. Any person supporting him should re-examine their values and world outlook. https://t.co/TNOUxkd65k

— Myrna Lim (@Myrnastwit) February 16, 2020
A Bloomberg administration would be like Obama's was. There wouldn't be much change from Trump to Bloomberg, but the centrists could live with it because he's just not Trump.
Michael Bloomberg would be an even more racist and authoritarian president than Donald Trump but wouldn't be obnoxious or open about it so liberals would mostly be fine with it as he carried out the same agenda but more effectively

— WillMenaker (@willmenaker) February 13, 2020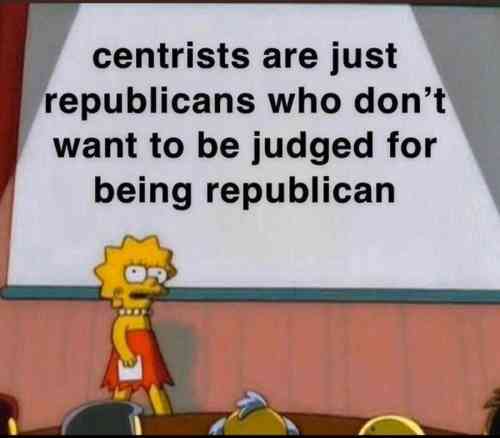 How Bloomberg uses his money to buy people off
That is not money being wasted. It is money being spent, with deliberation and calculation, by an oligarch to buy political control and end republican self government in USA
I think Bloomberg will kick Bernie's butt. You heard it from me first. In fact he will drop out once his affair becomes known.
https://t.co/X2ZmfxclmL Neera Tanden was 80,000 votes away from being the WH Chief of Staff. Now we've learned she was paid off by Bloomberg and helped bury a story for him. Corrupt. https://t.co/yfQKpHggKD

— aaron j (@afoolsaaron) February 15, 2020
The establishment wing of the Democratic Party - its elite think tank and lobbying institutions - are indescribably corrupt. That's what Bloomberg is counting on.

And, as usual, the Center for American Progress, led by @NeeraTanden, leads the sleaze. Just look at this: https://t.co/2FUQk5bl07

— Glenn Greenwald (@ggreenwald) February 15, 2020
Remember the news from a few days ago that @emilyslist was working on a smear ad against Bernie Sanders despite his 100% record on the issues to which they claim to be most devoted? Check this out, from the NYT:https://t.co/283ScKxaJc

— Glenn Greenwald (@ggreenwald) February 15, 2020
With trauma, first you have to stop the bleeding, stabilize the patient. Then you can take care of the broken bone. First we have to get rid of Trump.
People are saying that the most important thing is to remove Trump and then we can start fixing the country. Well guess what? We did this after Bush's tenure and we voted in Barack Obama. And 8 years later here we are with Trump because of what Obama failed to do.
D.C. Mayor Browser praises Bloomberg for "doing everything they can to correct" stop-&-frisk. Issue is he didn't "stop sooner," as if he ever did.

Stops went from 97K in his 1st year as mayor to 685K his 10th year. Did drop 11th/12th year amid court rulings... he was fighting. pic.twitter.com/3We6x9Sr2x

— Taniel (@Taniel) February 15, 2020
How Bloomberg made poor people lives hell
Bloomberg is a more house-broken and much richer and smarter version of drumpf.
This is how Bloomberg is corrupting the democratic process. He is buying people out.
"It's a big club and...." thank gawd
It's a sleaze club pic.twitter.com/PgIPoBW2yR

— Caroline Davison (@Carolin75054091) February 15, 2020
The rich buy people who will do their bidding.
Over the last decade, half of all donations to Super PACs came from just 25 people.

If this isn't the mark of a kleptocracy, I don't know what is.

— Robert Reich (@RBReich) February 15, 2020
Bottom line.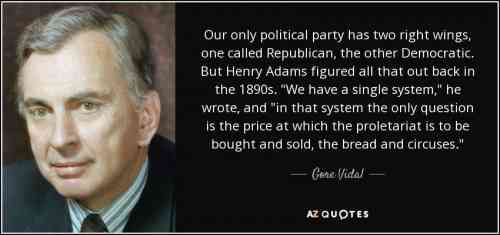 the DNC is so suicidally devoted to destroying Bernie, they don't even care how bad they make themselves look while squashing him down. The whole point of Russiagate, we will recall, was to suspend any discussion of the contents of the leaked DNC emails: the plot to derail Bernie in 2016. That part of Russiagate was successful, even though Mueller was a historic flop – We forgot about the 2016 chicanery, as if it never happened. But it did. Now it's happening again, only with even less competent subterfuge.
Bernie would need to pick a running mate who could kick HRC's ass in the VP Debates.
Raise your

if your watched Trevor's video