All Along Trump's Watchtower
Submitted by Big Al on Fri, 03/03/2017 - 11:21pm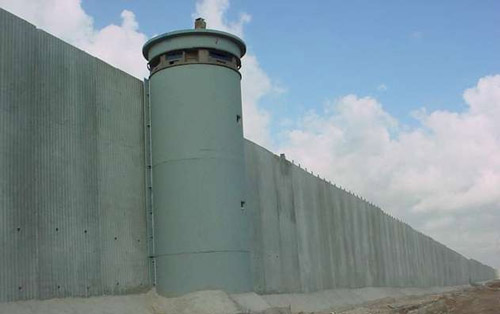 There must be some kind of way outta here
Said the joker to the thief
There's too much confusion
I can't get no relief

Business men, they drink my wine
Plowman dig my earth
None were level on the mind
Nobody up at his word
Hey, hey
During a conversation with my brother about the war OF terror, he observed that the southern border wasn't protected and anyone could get in if they wanted. In effect, he was defending Trump's wall.
I said, "how do you know the wall is to keep them out?"
I look at the world and I notice it's turning
While my guitar gently weeps
With every mistake we must surely be learning
Still my guitar gently weeps.
I wish that was true George. But it isn't. We aren't learning. We keep doing the same damn things over and over. Now we have Donald Trump and a bunch of assholes in charge of our country and our lives. It's not like it's any different, other than being worse. That's the best I can describe those who are leading this country. It keeps getting worse, we surely are not learning.
Weep that guitar, man.
I think of eight years ago and Barack Obama. March 2009, he's a fresh democratic party president, on the verge of receiving the Nobel Peace Prize. Many were hopeful he would end the Bush wars and curb the emerging police state. Instead he continued the wars, tacked on a few on his own (Libya, Syria, Yemen), deemed himself "Assassinator in Chief", bombed seven muslim countries, and lied his ass off the entire time. Political analysts at that time were debating on what Obama would do and not do, trying to interpret his actions, his appointments, what did it all mean? They're doing the same thing now with Trump.
I was fervently antiwar during the Bush years but did support Obama for President in 2008, thinking he would "change" things. I wrote an essay within his first 60 days on the Daily Kos stating basically it was over, he was the same fucking thing, there would be no change. Not alot of agreement at the time of course, not on a democratic party blog, but his appointments and early actions told the story to me. I had also progressed in my overall knowledge level regarding geopolitical actions and history, so it didn't take long for me to understand the long term agenda of America's ruling class was still in place and moving forward.
It still is. Now we have Trump and everyone's trying to figure out where he's going to take us. Let me just interrupt this message to state we're fools for allowing one person to "take us". That's one thing we need to change. Anyway, the analysts are trying to get a gauge on what Trump is going to do in Syria, how he's going to deal with Russia and China, whether he will be a warmonger killer like his predecessors or not.
Does it all matter? I remember a conversation I had with a friend a number of years ago. We debated the question, don't we know enough already? We the Serfs I mean?
We know we don't live in a democracy, isn't that enough? We know Trump has proposed greatly increasing the defense budget and build more nuclear weapons, isn't that enough? We know he has appointed a staff of ideological billionaires, generals, and misfits who could do anything. His Secretary of Defense is nicknamed "Maddog". We know nothing will change for We the Serfs, the rich will get richer and we'll get the shaft. What else do we need to know?
I'm not in favor of a movement revolving around a third political party. It goes without saying I'm not in favor of any movement of any kind that has any involvement of the democratic party, but I'll say it anyway. But if a third party is the only way to get enough people jazzed to take on the Duopoly and the Deep State, then we'd better get on with it. I don't see where trying to take down Trump will change the fundamental problem We the Serfs face, which is that this political system does not provide democracy let alone representation. I believe we should go for the gusto. It can be said that we're at a critical juncture in human history, right now. We the Serfs have a unique opportunity, with 7-8 billion people now on the planet, to make major advances in human civilization and the planet we live on. It can also be said that if we don't, we and the planet are toast.
This feels like when you're remodeling your kitchen and you can't decide on which kitchen cabinets to buy so you keep putting it off. Eventually you have to make a decision. Except this is a lot harder because we don't know who's supposed to make the decision. We're hoping it will just happen.
Maybe it will, happen. Pretty amazing times we're living in, the changes in the last fifteen years, this century, alone have been astounding. There's no indication change is going to slow down.
Keep hope alive.