Open Thread WE 25 MAY 22 ~ Cairns
Submitted by QMS on Wed, 05/25/2022 - 6:12am
~
~
Cairn - a word that derives from the Gaelic term for heap of rocks
~
Welcome to this rocky start of another mid-week OT Not sure if you have ever been wandering down a wooded stream or striding along a rocky shoreline and came across some wizardry
with stacked rocks. They sometimes seem to defy gravity. I find them fascinating.
~
Examples of these sculptures date back thousands of years. They were used as trail markers, navigation aids and burial markers, among other things. My Scottish grandmother used to
refer to ancient castles in ruins as keeps or piles. Here in New England, when the settlers
cleared the fields for agriculture, the stones were unearthed and stacked around the fields
as a type of boundary. Many were built by the native peoples.
Materials used in Native American art are inextricably tied to geography. Many dialects had no
separate word for art. It is a concept intertwined with spirit and ancestral heritage.
"Stones are the record keepers. They are the first things on the earth. They hold our memory. If we know how to read the stones and understand them, they will teach us something".
Grandmother SaSa, an Abenaki healer in West Ossipee, NH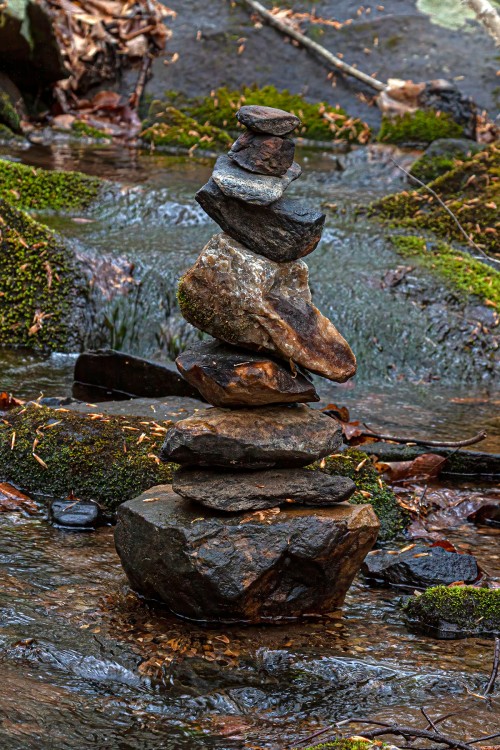 ~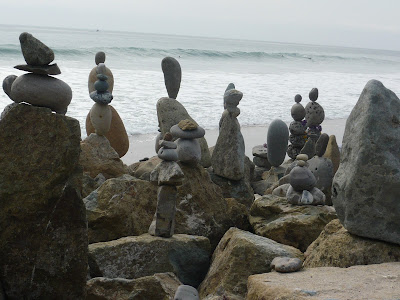 ~
previously posted, but more on point ..
~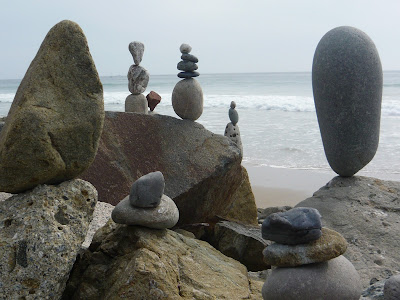 As always, this is a far ranging open thread for you to express whichever subjects you have
to ignite clarity of mind and value.
~