The Dose 11-21-21
Submitted by Lookout on Sun, 11/21/2021 - 6:09am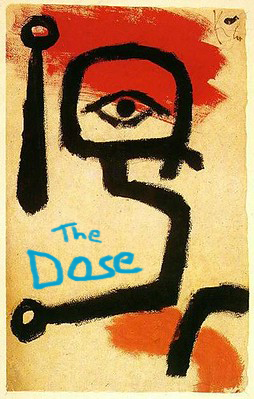 The column for COVID conversations.
How did we get here? One Doctor's View On Shocking Covid-19 Issues In Australia (8 min)
Dr. Petrovsky is the founder of the vaccine company, Vaxine, funded by the US NIH to develop novel vaccine technologies. He has developed a protein subunit vaccine for COVID-19. He also serves as director of endocrinology at Flinders Medical Centre, Australia, and is vice-president and secretary-general of the international immunomics society https://vaxine.net/
Full interview here: https://www.youtube.com/watch?v=BNfyx218i_E&t=0s
I've been saying for a while this is a pandemic managed for profit, and indeed big pharma has made big bucks. However, I've been a bit naive. The pandemic management has become as much about control and obedience as profits. Another means of control may occur when the tattered economy collapses and we are issued digital currency. I hope I'm wrong!
The suppression and control is global... Doctors world wide are being silenced.
Marik vs Sentara—The Right To Treat Hearing

After filing a complaint in the Circuit Court for the City of Norfolk, Virginia on November 9, 2021 (Case #CL21013852), Paul Marik, MD, one of the most highly published critical care physicians in the world and the Director of the ICU at Sentara Norfolk General Hospital will be given his day in court. The hearing set for Thursday, November 18, could lead to the reinstatement of several treatments that are currently banned by the Sentara Healthcare System.
Hearing Date and Time: Thurs., Nov. 18 at 1pm ET
The hearing in the lawsuit brought by Dr. Paul Marik against Sentara Health System was held today in a Norfolk, Virginia courtroom. The judge is considering the motion, and no date has been given for the ruling.
"This about standing up for the right of physicians across this country and across the world."

"I use a host of medications that have been proven in randomized controlled trials to reduce mortality from COVID-19, yet the hospital is prohibiting me from using them."

"There are 10s of thousands of physicians across the world using this protocol, yet I am prohibited from using the medications in it. We have hospital administrators telling the bedside physician how to manage this complicated disease."
A Talk With Prof. Dr. Paul Marik (11/17/2021) (45 min)
We are honored to have Prof. Dr. Paul Marik with us today. We will discuss the latest updates for his COVID management efforts.
Much of the same ground is covered in the following discussion.
So Paul is having to go to court to allow him to heal his patients. Meanwhile in the clip below we find out Dr Pierre Kory lost his third job this year. These men are heroes and having to fight to save patients lives.
As Dr. Paul Marik continues his fight to use proven, life-saving treatments to help save lives, he is joined by Dr. Pierre Kory and Dr. Joseph Varon—and together they discuss Marik's case to fight for a doctor's right to treat. On the one hand, Dr. Joseph Varon is able to freely treat his critically ill patients in his ICU with the MATH+ protocol, while on the other hand, Dr. Paul Marik has been handcuffed from using these medicines that he knows work best. Listen to the webinar as the FLCCC doctors discuss the importance of letting doctors be doctors by allowing them to treat their patients to the best of their ability.
The Great Reset is well underway.