For All The Old Lefties...
Submitted by Blue Republic on Thu, 09/23/2021 - 9:14am
Who have dreamed of the day when people would rise up and throw off their oppressors...here's a sample compilation that you're unlikely to see on MSM - of what real popular uprising (and jackbooted reaction) looks like:
NYC - Times Square
(9/19/21)
Teachers "If we comply with this we are setting a terrible precedent for our future."
(8/26/21)
Slovenia
(9/23/21)
France
(9/22/21)
UK
(9/22/21)
Canada
Toronto
(9/18/21)
https://www.youtube.com/watch?v=6GPk784eRKE
B.C.
(9/2/21)
Netherlands
Amsterdam
(9/11/21)
and most assuredly not least,
Australia
Melbourne
August
"The Truth Variant is Here"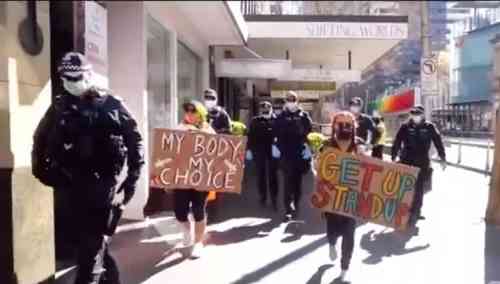 view on Rumble
September
Tradies not gonna take it...
view on Rumble