Covid news
Submitted by snoopydawg on Sun, 08/22/2021 - 12:24am
News from Israel
Israeli scientist says COVID-19 could be treated for under $1/day

Double-blind study shows ivermectin reduces disease's duration and infectiousness • FDA and WHO caution against its use .

In Schwartz's study, some 89 eligible volunteers over the age of 18 who were diagnosed with coronavirus and staying in state-run COVID-19 hotels were divided into two groups: 50% received ivermectin, and 50% received a placebo, according to their weight. They were given the pills for three days in a row, an hour before a meal.
The volunteers were tested using a standard nasopharyngeal swab PCR test with the goal of evaluating whether there was a reduction in viral load by the sixth day – the third day after termination of the treatment. They were swabbed every two days.

Nearly 72% of volunteers treated with ivermectin tested negative for the virus by day six. In contrast, only 50% of those who received the placebo tested negative.

IN ADDITION, the study looked at culture viability, meaning how infectious the patients were, and found that only 13% of ivermectin patients were infectious after six days, compared with 50% of the placebo group – almost four times as many.

"Our study shows first and foremost that ivermectin has antiviral activity," Schwartz said. "It also shows that there is almost a 100% chance that a person will be noninfectious in four to six days, which could lead to shortening isolation time for these people. This could have a huge economic and social impact."

The study appeared on the MedRxiv health-research sharing site. It has not yet been peer reviewed.

You are not a horse. You are not a cow. Seriously, y'all. Stop it. https://t.co/TWb75xYEY4

— U.S. FDA (@US_FDA) August 21, 2021
I don't know anything about this site so make of it what you will.
Bill Gates has major shares in both Pfizer & BioNTech, and an FOI has revealed he is the primary funder of the MHRA

An investigation has revealed that the Bill & Melinda Gates Foundation are the primary funders of the UK's Medicine & Healthcare products Regulatory Agency, and that the Foundation also owns major shares in both Pfizer and BioNTech.

The Medicine & Healthcare products Regulatory Agency (MHRA) extended the emergency authorisation of the Pfizer / BioNTech mRNA jab in the UK to allow it to be given to children between the ages of 12 – 15 on the 4th June 2021.

At the time, the Chief Executive of the MHRA, Dr June Raine said the MHRA had "carefully reviewed clinical trial data in children aged 12 to 15 years and have concluded that the Pfizer vaccine is safe and effective in this age group and that the benefits outweigh any risk".

We are left wondering if Dr June Raine and the MHRA have even read the results of the extremely short and small study. If they have then they would have seen that 86% of children in the study suffered an adverse reaction ranging from mild to extremely serious.

Just 1,127 children took part of the trial, however only 1,097 children completed the trial, with 30 of them not participating after being given the first dose of the Pfizer jab. The results do not state why the 30 children did not go on to complete the trial.

The information is publicly available and contained within an FDA fact sheet which can be viewed here (see page 25, table 5 on-wards).

The Bill & Melinda Gates Foundation also "coincidentally" bought $55 million worth of shares in BioNTech in September 2019, just before the alleged Covid-19 pandemic struck.
I knew that they had invested in both companies, but not that about the regulatory agency. Info on the Pfizer trials for young-uns seems interesting to say the least.
— Robert W Malone, MD (@RWMaloneMD) August 21, 2021
I did know much of the information in this article on how the FDA routinely allows bad drugs to be approved and how hard it is to get them off the market when they start harming and killing people.
And 75% of the FDAs budget for the drug approval process comes from the drug companies, after congress passed the Prescription Drug User Fee Act in 1992, "which established industry fees to fund FDA staff salaries."https://t.co/m4eezNE1wl

— 90% peanut butter (@nayRehTrenoL) May 30, 2021
As pharma companies underwrite three-fourths of the FDA's budget for scientific reviews, the agency is increasingly fast-tracking expensive drugs with significant side effects and unproven health benefits.

Nuplazid, a drug for hallucinations and delusions associated with Parkinson's disease, failed two clinical trials. In a third trial, under a revised standard for measuring its effect, it showed minimal benefit. Overall, more patients died or had serious side effects on Nuplazid than after receiving no treatment.

Patients on Uloric, a gout drug, suffered more heart attacks, strokes and heart failure in two out of three trials than did their counterparts on standard or no medication.

Nevertheless, the U.S. Food and Drug Administration approved both of these drugs — with a deadly aftermath. Uloric's manufacturer reported last November that patients on the drug were 34 percent more likely to die from heart disease than people taking an alternative gout medication. And since the FDA fast-tracked approval of Nuplazid and it went on the market in 2016 at a price of $24,000 a year, there have been 6,800 reports of adverse events for patients on the drug, including 887 deaths as of this past March 31.

The FDA is increasingly green-lighting expensive drugs despite dangerous or little-known side effects and inconclusive evidence that they curb or cure disease. Once widely assailed for moving slowly, today the FDA reviews and approves drugs faster than any other regulatory agency in the world. Between 2011 and 2015, the FDA reviewed new drug applications more than 60 days faster on average than did the European Medicines Agency.
The FDA is going to give full approval
Revisiting the number of deaths from Covid. It's over 600,000 according to whoever is keeping track, but how many died from it opposed to those who died with it on board?
Remember this? Illinois Board of Health pic.twitter.com/rPPwcwWnR4

— Barrington Martin II (@_BarringtonII) August 18, 2021
On vaccine mandates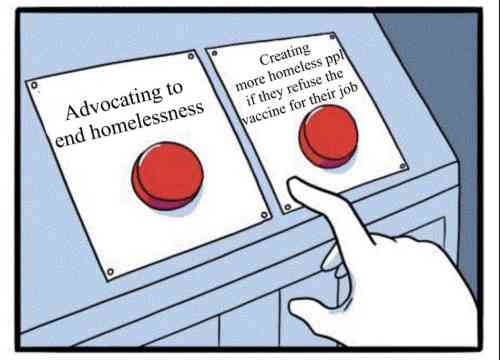 Palette cleanser
Have you ever seen a pink dolphin before
pic.twitter.com/pO8I5AA26A

— Kevin W. (@Brink_Thinker) August 19, 2021