The foreclosure crisis brought to you by BlackRock
Submitted by snoopydawg on Sun, 08/01/2021 - 12:27am
Welcome to the Great Reset? Corporate landlords poised to snatch up Americans' property after eviction moratorium EXPIRES

Millions of Americans face imminent homelessness, after Democrats left Washington without extending an eviction moratorium, set to expire on Saturday. However, America's largest corporate landlords are about to make a killing.

An 11-month eviction moratorium that prevented tens of millions of Americans from losing their homes during the coronavirus-induced economic shutdown expires on July 31, after Congress left Washington for recess without passing a bill to extend it.

The moratorium was put in place by the Donald Trump administration last year and extended by the Joe Biden administration in June, but a Supreme Court ruling that same month stated that further extension would require "clear and specific congressional authorization." President Biden asked his allies in Congress this week to pass a bill extending the eviction ban, and House Democrats had enough votes to do so, but nevertheless didn't. House Speaker Nancy Pelosi put the failure down to not having "enough time to socialize it within our caucus as well as to build the consensus, especially in a time of Covid."

Pelosi's typically Washingtonian answer will do little to assuage the millions of Americans behind on their rent. A precise figure here is hard to nail down, but Moody's estimates that six million tenants are in arrears, while more than 3.5 million people told the US Census Bureau earlier in July that they face eviction within the next two months. As of Saturday, they are no longer protected from being turfed out onto the streets.

The moratorium also applied to homeowners behind on their mortgages and facing foreclosure, two million of them to be precise, according to figures from Harvard University.

Eight million homes may soon be vacant, and some of America's largest corporate landlords are likely waiting to snap them up. Staggeringly wealthy pension funds like BlackRock and Blackstone have spent the pandemic buying up homes, often at well over market price, with a view to renting them out to the same Americans now priced out of the market. The eviction moratorium was a double-edged sword in some cases, with small-time 'mom and pop' landlords unable to collect rent from their tenants facing no choice but to sell to BlackRock and its ilk.

This process has been underway since the 2008 economic downturn, and beyond the borders of the US. The UN in 2019 accused Blackstone of "wreaking havoc with tenants' right to security and contributing to the global housing crisis."

This time, they're eyeing the market atop even bigger war chests. BlackRock, for instance, was hired by the Federal Reserve last year to buy up mortgages on its behalf, ostensibly to shore up the US economy from the virus-induced downturn. The Fed turned to BlackRock in 2008 as well, and the partnership proved lucrative. BlackRock now manages more than $7 trillion in assets, up from $1.3 trillion at the time of the last economic crisis.

The American middle class still holds more than double the wealth of the top one percent of the country, and home ownership is universally recognized as the first step toward acquiring membership in this class. The US government has long acknowledged this, with the Department of Housing and Urban Development stating all the way back in 2004 that buying a house can be the "most important source of wealth accumulation and ultimate financial security" for lower-middle income families.

Put simply, a nation of renters is not a financially secure nation, and when corporate landlords buy up houses to rent indefinitely and in doing so price independent buyers out of the market, they're redistributing wealth from the middle class to the fraction of a percent at the top.

Curiously, no political will seemingly exists to fight the corporate-backed dehousing of America. Republicans who profess to defend the freedom of America's middle class have remained largely silent, all the stranger given the fact that a nation of renters falls right in line with the World Economic Forum's 'Great Reset' initiative, an ambitious plan to reshape the world's post-pandemic economy into one where the average citizen "owns nothing." Incidentally, BlackRock CEO Larry Fink is a trustee of the WEF.
Pelosi being Pelosi to our face.
Ensuring every American has a roof overhead is a value that unites the Democratic Party. That's why I led a relentless campaign to extend the CDC eviction moratorium. In an act of pure cruelty, Republicans blocked this measure — leaving children and families out on the streets.

— Nancy Pelosi (@SpeakerPelosi) August 1, 2021
Democrats believe in safe and affordable housing for all as the country recovers from the pandemic and we #BuildBackBetter. The Biden-Harris Admin and @HouseDemocrats will continue to search for solutions to protect vulnerable renters from eviction during this crisis.

— Nancy Pelosi (@SpeakerPelosi) August 1, 2021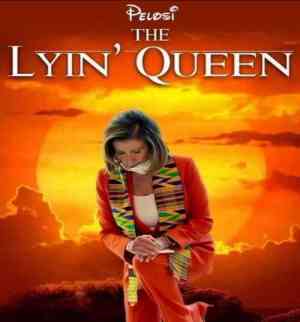 Interesting if true:
Nancy knew it wouldn't pass because she used unanimous consent which means that just one person can block it. She of course is blaming republicans for its failure.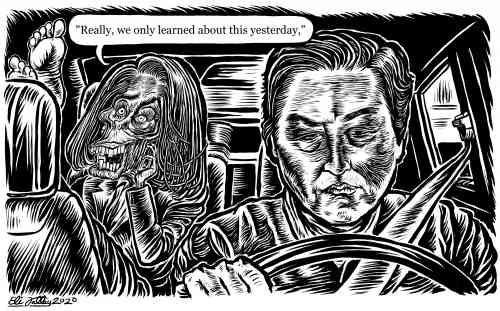 And then Blackrock will buy the property and rent to you. You will own nothing and eat bugs. Welcome to the Great Reset. Funny how COVID happen to come along just at the right time. https://t.co/Xh9MhJyxAM

— RAMZPAUL (@ramzpaul) July 31, 2021
Here are 9 fascinating facts to know about BlackRock, the world's largest asset manager

BlackRock, the world's largest investment manager, has become an increasingly influential Wall Street player in Washington, DC as a poster child of the revolving door between finance and politics.

The firm has hired notable policy-makers over the years, and at least three leaders with the New York-based asset manager on their resumes now hold prominent roles in President Joe Biden's cabinet.

Former BlackRock investment executive Brian Deese leads Biden's National Economic Council, effectively serving as his top advisor on economic matters. Biden also tapped Adewale "Wally" Adeyemo, a former chief of staff to BlackRock chief executive and longtime Democrat Larry Fink, to serve as a top official at the Treasury Department.

Meanwhile Michael Pyle, BlackRock's former global chief investment strategist who had worked in the Obama administration before joining the firm, serves as chief economic advisor to Vice President Kamala Harris.

But unlike Goldman Sachs, a household brand name synonymous with executives leaving finance to go shape public policy, BlackRock isn't as well-known to people outside the investment industry.

1. BlackRock controls $9 trillion, making it the largest money manager in the world.
2. It runs a massive technology platform that oversees at least $21.6 trillion in assets.
3. BlackRock has hired many former government officials into senior roles.
4. The firm played a significant role in aiding the Federal Reserve last year.
5. The Federal Reserve tapped BlackRock during the last financial crisis, too.
6. Fink has been vocal on matters of climate change, urging other companies' leaders to consider the associated risks.
7. But his firm has been scrutinized for its record on supporting shareholder requests for climate-related disclosures.
8. It has long been rumored that Fink himself will head to DC.
9. BlackRock has made lots of acquisitions.
BlackRock has bought lots of property management businesses and that does not bode well for renters either. Or maybe it was Blackstone that did it as well as buying up whole neighborhoods which doesn't either. Either one renters are going to get screwed.
Evicting millions of people during an epidemic is pretty much murder in my opinion because it's going to put lots of people at risk of getting Covid and even worse things. On top of the millions being evicted there are tens of thousands more people who have lost their homes because of the massive wildfires, flooding and other disasters caused by climate change that is ravaging the planet and home prices have been rigged out of people's reach.
As gjohnsit has stated in his essay many cities have made homelessness a crime. Debtor's prisons are already back in style and gawd only knows what will happen to people arrested for putting tents where they are not allowed. But since there's a shortage of people willing to work jobs that don't pay living wages companies have started using prison labor to work for them.
It's Social Murder or basically genocide of the unwanted or unneeded. They already culled many of the elderly and disabled people by putting Covid infected people into nursing homes and not just here in the USA. Instead of treating every person who had Covid they sent them home to infect their families making sure that it would spread to more people
'recover' and only return if they got worse. They also censored any medications that would help people survive the Rona which caused millions of unnecessary deaths. Well unnecessary for us and our families. It went according to plan for them.
And guess what else is happening? People who were hospitalized now have massive bills that they can't possibly afford to pay and many of them will have to declare bankruptcy and there will be the vultures ready to take their homes for pennies on the dollar which will save them lots of the money that congress has transferred to them in order to do this heinous, beyond despicable acts and crimes against humanity! Housing is a human right for god's sake! But not any longer.