Daily Kos in Freefall
Submitted by ban nock on Thu, 06/17/2021 - 6:32pm
I don't read DK, or C99 much either truth be told. Sometimes I get sick of reading twitter, and the NYT has nothing of interest(most of the time), probably about once a month or so I spend 5 minutes scrolling down DK. Not much of interest. Trump bad, Republicans bad, blah, blah, blah.
Yesterday I ran a across a stupid front pager piece with a nugget. I guess not enough people are writing free content. The piece made reference to this article of a month ago. https://www.dailykos.com/stories/2021/5/22/2031595/-Some-troubling-long-... Daily Kos is losing writers and commenters at an accelerating rate, and the powers that be are flummoxed, or maybe they don't care.
I checked here to see if it had been written about. gjohnsit touched on the thing periferally via the alexa ranking here https://caucus99percent.com/content/daily-kos-continues-drift-towards-ir...
It started in what should have been a banner year, 2016, many of you probably remember it as the time Kos banned Sanders supporters. 2016 had a net negative number of people engaging with the web site. 2017, 18, and 19 continued from bad to worse. Out of 30,000 to 40,000 users who post 2020 lost 18,000, they gained a bunch too but lost more than they gained. A net loss of 9500. The number of writers and commenters has been cut in half since 16.
But it has nothing to do with bannings.
Or the general toxic atmosphere that comes down from the top. It's been the policy forever if the people of DK didn't like what you said, they'd can your ass, they wouldn't argue with you, or engage in diaries, they'd just bojo. There's a lot that goes on there with people who seldom post but are maybe up on the masthead.
Does any of this matter? Maybe not. Seems like there are many many people on the payroll that crank out mindless claptrap, mostly woke shit. Kos is funded by somebody, to what ends I can't imagine, not to push turnout, not to provide the intellectual breathing place for hacks in between working for patronage jobs like the right wing orgs do. These folks aren't bright enough to work for any administration, they'd just mess things up worse.
I'd celebrate if DK went dark, I don't drink but I'd maybe take a slug of whiskey over that one.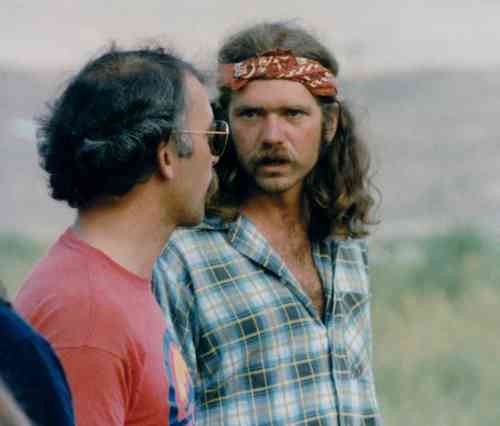 40 years ago with a headband