Something Old, Something New, Something Borrowed, Something Blue
Submitted by Cant Stop the M... on Tue, 05/04/2021 - 6:01am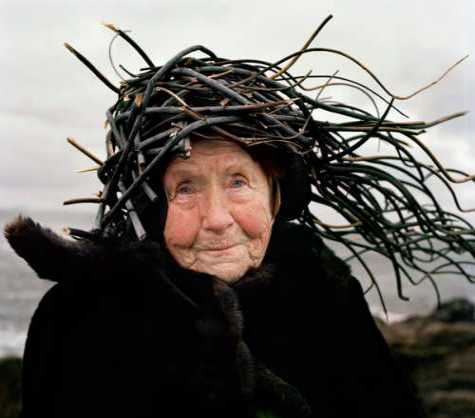 My Something Old this week is P.G. Wodehouse, the celebrated creator of Jeeves and Wooster.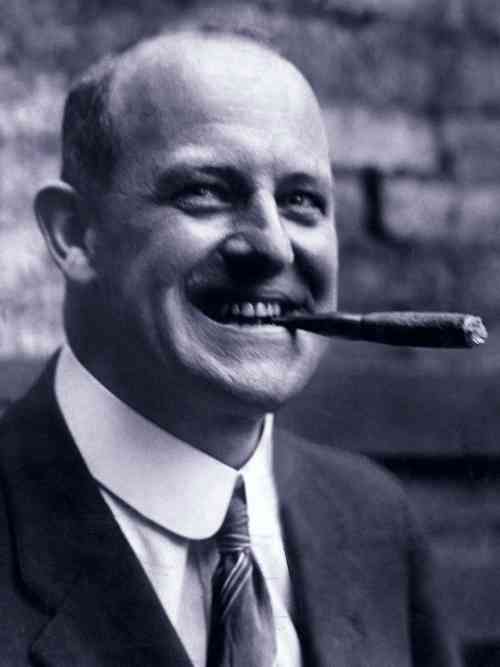 Pelham Grenville (you can see why he abbreviated his Christian names!) was one of the funniest men of the early twentieth century. He was the son of a British magistrate stationed in Hong Kong, who returned (as English children of the colonies often did) to Britain for his education. He attended Dulwich College, a boarding school in London. Generally speaking, boarding school is either a blast or a torture limited only by school holidays; P.G. was lucky, and had a blast.
A little like Rex Stout, (who was his almost exact contemporary, born five years after Wodehouse and dying, like him, in 1975) P.G. worked in finance and wrote on the side. In P.G.'s case, he was able to leave banking, which he disliked, when his fiction started selling well (Stout went the other way, achieving enough success in finance to allow him to write for the rest of his life, which he subsequently did). His greatest success was in comic fiction, with the creation of his most famous characters, Bertie Wooster and his imperturbable valet, Jeeves:
He also wrote musicals for Broadway in the 1910s and 20s, which gave him much fuel for truly beautiful parody, including a parody of his own "Ask Dad," a musical so engaging that I wish they still wrote musicals like it. Wodehouse collaborated with Guy Bolton and Louis Hirsch on the 1918 musical, which ended up being re-titled (just as in the story). It cheers me up just to watch this clip. The producer of "Ask Dad" judges everything by what his nine-year-old son likes, because he estimates the average Broadway audience to have the intellectual capacity of a nine-year-old:
Not sure it's possible to watch this performance without smiling. For one thing, it's hilarious to watch Hugh Laurie portray a guy with paralyzing stage fright.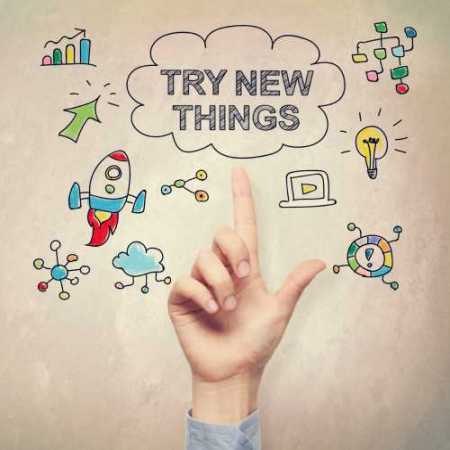 My Something New is a wonderful new series on Netflix called Shadow and Bone. For those of you who like fantasy, so far it's top notch (I've watched the first three episodes). And it doesn't have Game of Thrones level violence—so far it's just standard Hollywood beatings and shootings, with a few deaths-by-monster which the viewer doesn't have to see or hear in detail. The show is based on a series of fantasy novels by Leigh Bardugo.
The premise of the story is that, some time ago, a mage (called grisha in the world of the novels) did Something Really Bad and created a disaster area called The Fold which cut the nation of Ravka in half. Much of the magic we see in this story is based primarily around elements: Squallers have power over air, Inferni over fire, Tidemakers over water. Much rarer are the Darklings and Sun Summoners, who summon and manipulate shadow and light. The grisha who created the Fold was a Darkling, and basically summoned an entire region of shadow populated by monsters that divided his country with the capitol on one side and the most important trade route encompassed in the monstrous dark. At the time of the story, the country is on the verge of dividing in two, while its two nearest neighbors are at war with it.
So far, a pretty good story! I'm looking forward to reading the books after I finish the TV series.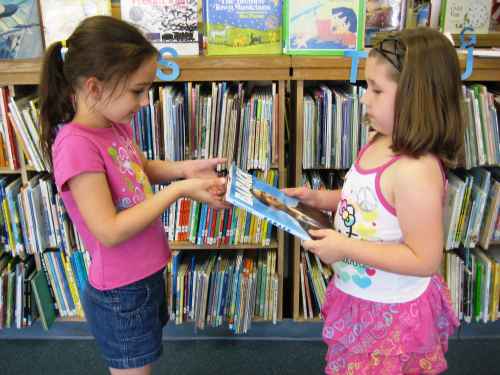 My Something Borrowed today is the song "Hallelujah" by Leonard Cohen.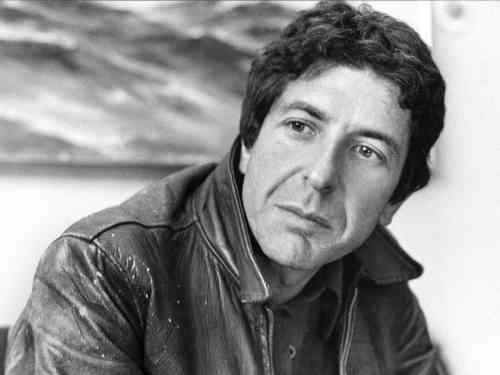 When I was a teenager, I had this album by Leonard Cohen. Knew most of the words, too! I loved to sing along to "So Long, Marianne" and "Sisters of Mercy," and "Suzanne" was simply one of the most beautiful ballads I'd ever heard.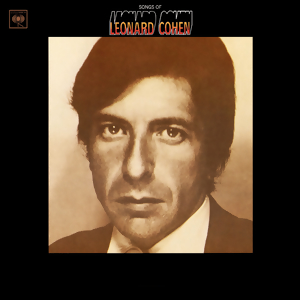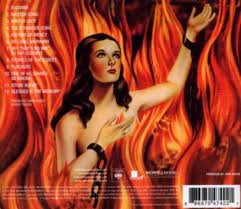 But I never encountered "Hallelujah" until I saw the movie Shrek. It contained John Cale's cover, which is possibly the best cover ever done of the song. I've loved John Cale since his and Lou Reed's album Songs for Drella, and it was lovely to discover his rendition of the song:
Here's Cohen's original, which, to my sorrow, I must admit is not as good as many of its covers. I intend no disrespect to the man in saying so, as I think he's one of the best songwriters I ever heard of:
Jeff Buckley's version is widely thought to be the best, possibly only outdone by John Cale's:
k.d. lang's is a rare entry from a woman:
Regina Spektor never recorded her version, but it's one of the best ever done, performed here at the 2005 Jewish Heritage Festival in New York City:
I'm not sure I should include the recent cover by two Ontario sisters, since it's been re-tailored as a simple Christian message, which I don't think was the intent of the songwriter; still, it's moving that the sisters made the recording for their ill grandmother, from whom they've been separated by the COVID epidemic. So here is their radically re-imagined version of the song, which, for what it's worth, is beautifully done:
I'm curious: which do you all think is best? How would you rank them?
Inquiring minds want to know.

I thought I'd been through all the famous Blue paintings in this thread, but I found one by Georgia O'Keefe. I usually don't like abstract art, but O'Keefe is one I make room for in my inner gallery.I like the way O'Keefe's abstracts have a relationship to representative art without being confined by its standards. I love the fetal imagery here: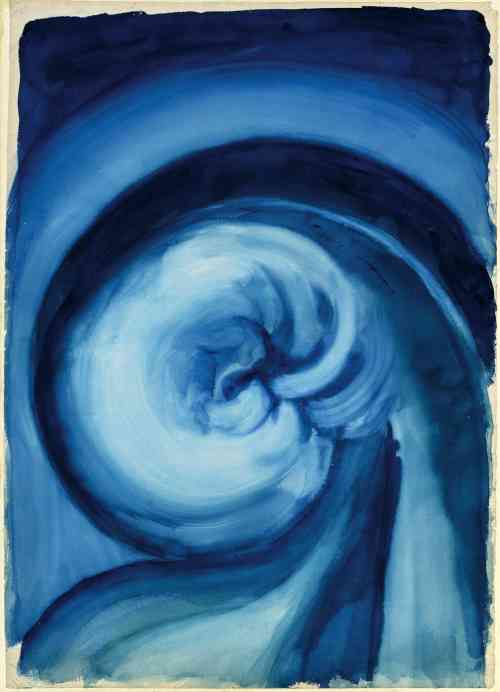 How are you all today?