Open Thread 8 APR 21 ~ Funding dystopia
Submitted by QMS on Thu, 04/08/2021 - 4:00am
~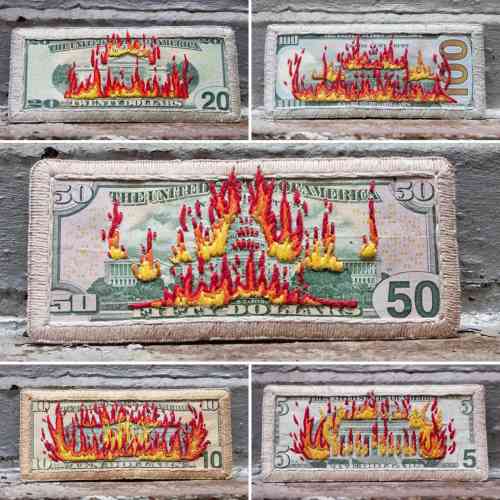 ~
In a free society, wealth doesn't trickle down, or up, or sideways. It is earned.
~
Welcome to the Thursday edition of open thread. Hoping your minds are clear enough to see ahead, or at least to evaluate what is behind. And its relative value in the present.
~
It tickles me timbers to see how the opposition team is dealing with the bloated US military arm of global capitalists. Hit them in the pocket. No need for guns and bombs. No, the battles are now being fought in the trenches of economic equity. The global elites are losing their ability to manipulate countries for their benefit. The China, Russia, and Iran (CRI) block have discovered a way around the destructive policies rudely known as sanctions. Therefore the greenbacks burn.
The Bezos, Gates, Buffets, Zuckerbergs, and Kochs of the world are an obscene example of unfettered capitalism. Why not share the stealth? As the credit industry wants to know.. "what's in your wallet?"
~
~
Anywho, rather than rant further, your comments are always welcome. May have to run out to fulfill obligations at some point, so have fun with this. What does money mean to you?
~
Stacey Lee Webber Insurrection Bills Embroidered Money
~