Open Thread 2 25 21
Submitted by snoopydawg on Thu, 02/25/2021 - 7:03am

How about a fun trip back memory lane?
I grew up not only watching Red Skeleton, but living with his twin brother. When I was young my mom, brothers and I lived in the basement apartment in my grandparents house and I would watch Red Skelton with grandpa every Sunday night. My grandpa was as kind and funny as he was and every time I see Red I think of him. Their love and compassion was just there to see and I need to remember that more often.
Ed Sullivan was another favorite and he launched a thousand careers.
They just don't make them like that anymore. Who's your favorite?
I won't be around till later. I'm off to Park City.
Back in the 80's.
We used to go to the annual arts festival when you had the chance to browse at your leisure and not deal with huge crowds. That is a thing of the past. It looked nothing like this.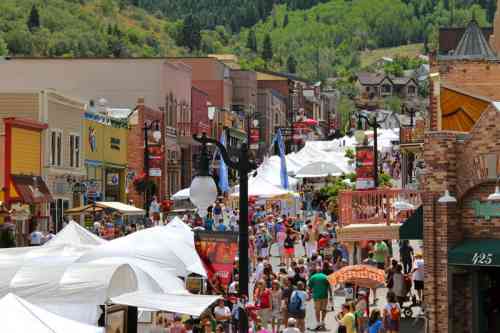 Or this.
You can see why.
I only skied park city once. Yawn.
Another view.

Back before all that development that mountain was our playground and boy did we play on it a lot. During summer there is the alpine slide, zip lining and who knows what other things they have put in the last 4 decades? But we usually went to play in the fall because of the colors.
Anyhoo that's my trip down it.