Well, that was Embarrassing! The Coup that Wasn't!
Submitted by RantingRooster on Thu, 01/07/2021 - 5:11pm
I'm going to engage in a bit of hyperbole and say, "that was one of the most embarrassing displays I've ever witnessed in my life, on so many fronts, OMFG!, that was pathetic!".
I'm torn between laughing insanely, or raging at how embarrassed to be an "American" I am.
From a marketing standpoint, this is a horrendous failure. I'm sure Trump is shitting in his pants, more over the "optics", than what this event truly represents, yes, it can happen here. And we've just "witnessed" how simple it is.
Dear, MAGA people.
Viking guy, is the face of the Trump / MAGA insurrectionist? You let a guy like this become the face of your rebellion. That's just absurd beyond belief!

In his own words, "secret bunkers, secret tech, secret cabal of central bankers" etc...
I admit, there's a hint of truth to his words. Ziggy inferred as much no?

Even JFK inferred as much.
But there's no "secret cabal", they operate in plain sight.
The "operate" in a completely different orbit than the rest of us. Is it not natural that like minded people, who, idk, think "genes" is everything (good breading stock) gravitate towards like minded other people? (Too conspiracy theory??)
What was I saying...
Where was the "leadership" of the insurrection?
I mean specifically the people who should have been in active roles, similar to Officers and NCO's in the military, insuring unit discipline and staying "on mission"? Which, there didn't seem to be any mission to actually accomplish, other than being able to, shall we say as a "proof of concept", prove it can be done, in America, i.e. take over the nation's capital, with nothing more than wild morons, like Viking Guy!
I bet Osama Bin Landen is "turning over in his grave" for realizing, all they had to do to take over America, is fund white supremacists groups to dress up like Viking Guy and storm the capital.
Where were the "leaders"? Where was the unifying battle cry / slogan? Chanting USA, USA, USA, quite frankly isn't that inspirational. I'm just saying you could do better than that, right?
At all the #BLM protests, there's always, well mostly always, someone who leads the "chants", call and response cadence. Someone who's got an "idea" of what their mission is, what their objectives are for the day, and someone who helps maintain protest "order", because these "leaders / organizer" already know, if they get out of line they will get actually brutalized!.
Compare and contrast the "federal response". From June 2020 (almost similar locations at the Capital)
to Yesterday.
The "federal response" was like the difference between night and day. My goodness, who was "peaceful" and who wasn't. Who got beat up and who got to take selfie's with their oppressors?
From ROF:
One of the biggest questions yesterday, as we were all watching the media, watching the news, watching what was unfolding in Washington DC. One of the biggest questions most of us had is where the hell are the cops, right? Washington, DC has more police officers per capita than any other police force or any other city, excuse me in the country. So where the hell were they? Well, the answer is certainly not surprising. Still shocking. Nonetheless, they were taking selfies. Some of them were taking selfies with some of the protesters inside the Capitol. Take a look.
Did they, the MAGA movement leaders, really expect non-critical thinking Americans to self organize, use extreme discipline in a non-violent way, and take over the Capital?
Apparently organization and discipline is not required, not when your backed by MAGA.
I mean, heck, #BLM's #NoJusticeNoPeace slogan is direct, straight and to the point, and, maybe a little scary, as a protest movement's slogan should, i.e. instill fear into their opposition. It informs one of what they want and what they will do. With all kinds of possible implications (i.e. fears...what exactly does "no peace" mean?)
What Demands?
What were the demands of the terrorists yesterday? Stop the Steal? Really? What was the objective? Just let Trump remain president against the majority of the people and carry on as usual?


(That's an awful incriminating picture. I wonder if he will be prosecuted and what the "charges" will be.)
Gee, and who was actually stealing?

I though these right wing morons had "special ops" training? Gee, they like to play dress up in all this tactical gear, but, when push comes to shove, they would rather take selfies than actually accomplish their mission. Which, the "conspiracy theorist" in me says, this could really have been a dress rehearsal. A long con is in play. But, again that's just the the "conspiracy theorist" in me talking poop.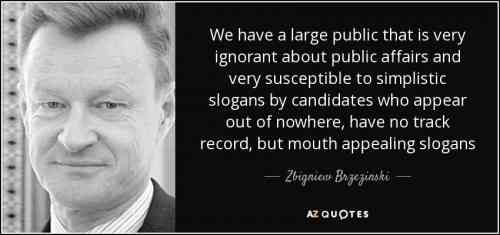 On the hole, the Coop that wasn't, lessons learned, it seems rather easy to take over the US capital with nothing more than morons like Viking Guy leading the pack.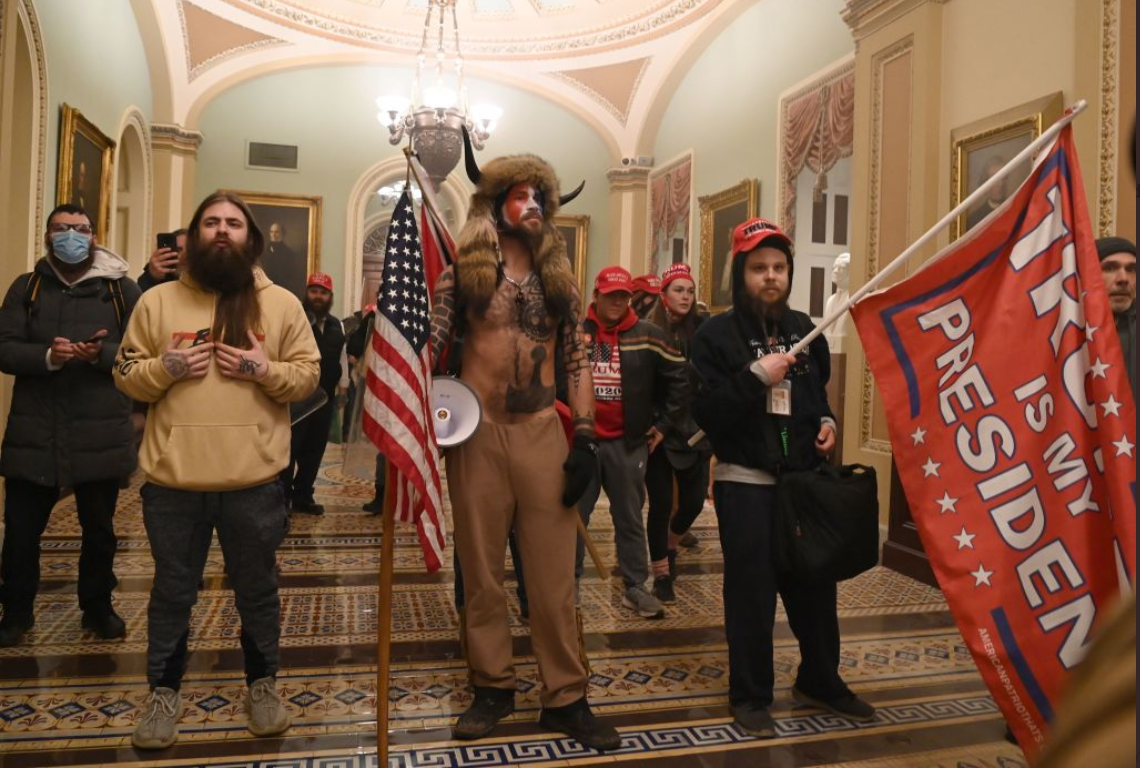 That, in and of it's self, is truly embarrassing.

(I mean, who does he think he is, Ragnar Lothbrok?)