after WikiLeaks published a third batch of OPCW leaked documents...
Submitted by wendy davis on Wed, 12/18/2019 - 5:02pm
the reports, crickets, disappearances, and of course...cover-ups (by Tweet).
RELEASE: Third batch of documents showing doctoring of facts in released version of OPCW chemical weapons report on Syria. Including a memo stating 20 inspectors feel released version "did not reflect the views of the team members that deployed to [Syria]"https://t.co/ndK4sRikNk

— WikiLeaks (@wikileaks) December 15, 2019
Good background on todays leak: https://t.co/VkQSZGT6ec

— WikiLeaks (@wikileaks) November 24, 2019
The Truth About OPCW and Supposed 'Gas Attack' in Douma - 21st Century Wire https://t.co/NYdoxaZgvE

— Nana Kofi Akyirem (@KofiAkyirem) December 18, 2019
Another dastardly Phillip Cross Affair!
Narrative managers at Wikipedia are at it again re-writing history. Andrew Philip Cross completely removing all references to the new WikiLeaks OPCW docs from the platform. This is why you can't trust a platform like Wikipedia and until they stop this, never give them any money. pic.twitter.com/E4yJ61AH7N

— MichaelNo2war (@MichaelNo2War) December 17, 2019
So despite @EliotHiggins & @Brian_Whit's dogged efforts to discredit #OPCW engineer Ian Henderson, turns out Henderson was not only deployed to #Douma FFM multiple times, but was THE ONLY engineer on the ground. h/t @MichaelNo2War... pic.twitter.com/QneveM7DjE

— Patrick Henningsen (@21WIRE) December 15, 2019
THREAD: More proof that the #WhiteHelmets 'chemical sample collection' gag was another cheap photo-op.

Everything about this 'search and rescue' confab is fraudulent... https://t.co/6AXKaGXIaY

— Patrick Henningsen (@21WIRE) December 17, 2019
More evidence the #WhiteHelmets are bogus, working with terrorist mercenaries sponsored by the US, Israel & Saudis. https://t.co/6uzxd0jm87

— Michael Canney (@alachuagreen) December 17, 2019
Did you know that the @OPCW-FFM concluded that a single bomb containing sarin caused two separate craters, ≈160yards apart?

Just another one of those crazy findings they reached in their roles as willing dupes. pic.twitter.com/9FmUVI50nq

— Philip Watson (@PhilipWatson_) December 17, 2019
"That truth is what matters most to me. It is what first drove me to journalism ..."https://t.co/CPmYVddtQY

— WikiLeaks (@wikileaks) December 17, 2019
........................................................................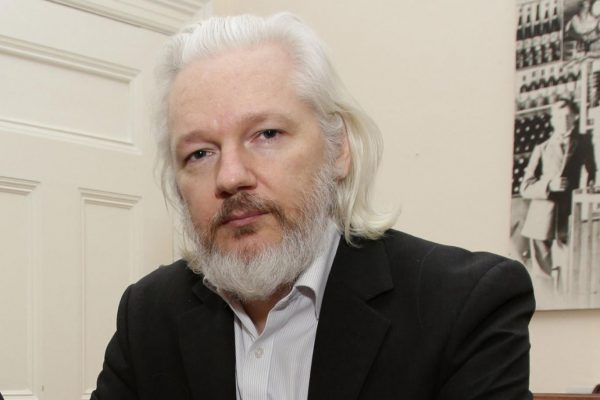 Also, a Spanish judge will interview Julian Assange on Dec. 20 by video link from Belmarsh Maximum Security Prison about the Spanish 'security' firm UC Global's egregious spying on him, his attorneys and other visitors in the Ecudorian Embassy. Philip Giraldi has a lot of the grisly backstory, as well as questions in his Dec. 11, 2019 'Who Spied on Julian Assange?'
Some supporters believe that given an earlier precedent (spying on Daniel Ellsberg) it has the potential to be a game-changer for Julian.