The Weekly Watch
Submitted by Lookout on Sun, 03/24/2019 - 7:37am
Pruning Out the Dead Wood...
I hope my fellow southerners have already pruned their fruit trees, shrubs, and vines. However you folks in the northern zones still have time. Pruning fruit crops is important to provide sunlight, aeration, and good plant health which in turn improve their yield. It also makes a good political analogy...pruning out the diseased and unhealthy components of government and society. So join in this social and political pruning thought experiment as well as a practical discussion of pruning techniques for fruit crops.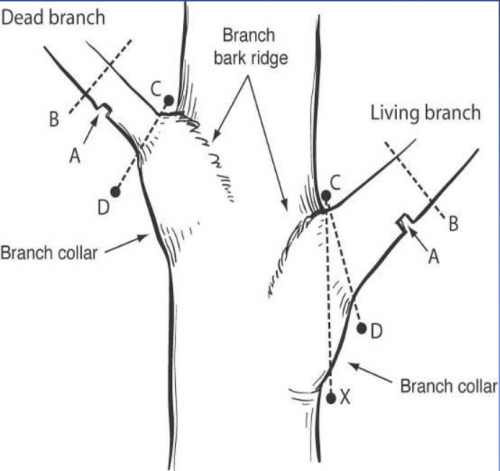 The illustration above provides a guide where to cut and how to minimize damage. You don't want to cut limbs all the way back to the main trunk. Many paint after pruning with thinned latex paint with a little Listerine added to discourage fungal growth, however most arborists suggest this is not the best practice.
Lee Camp spoke with John Leary https://trees.org/ about the importance of trees.
When people learn how to give back to the land, the land gives back to them.
The Forest Garden Program is a sustainable agriculture practice where farmers plant a specific variety of crops and trees in phases over a four-year period.
https://www.youtube.com/watch?v=UFQPKbkn9sQ (15 min)
They have a short 20 min documentary about their work...
https://www.youtube.com/watch?v=OKvMIDrGE7Y
The farmers we work with learn to grow a variety of fast-growing trees, fruit trees, hardwoods and vegetables. We use the fast-growing trees to secure and stabilize degraded lands. Then we help the farmer diversify his field with fruit trees and hardwoods. Farmers intercrop vegetables and field crops among the trees.
Most folks use the term food forest rather than tree garden, but the idea is the same.
Trees need to be pruned to let in sunlight, provide aeration (to keep diseases at bay), and to remove any diseased material. This in turn improves yield. Additionally it allows you to shape or train your trees to fit your growing environment. Some exceptions are miniature fruit trees such as the dwarf peach. This type of tree needs some pruning because of its dense growth but does not require training. Another exception is the fig tree, which requires minimal pruning and not for training purposes.
People seem nervous about pruning but it isn't difficult unless you have old neglected trees. , but if you are lucky enough to have some old trees they can be pruned and trained. Look at the method of restoring these very old apple trees in the UK...
https://www.youtube.com/watch?v=WG7IsheFHuQ (8 min)
Older trees can also be reworked by grafting new varieties on to the old trees...
https://extension.psu.edu/fruit-tree-propagation-grafting-and-budding
https://extension.unh.edu/resources/files/Resource003733_Rep5323.pdf
https://www.youtube.com/watch?v=885VGccSrvs (7.5 min)
You only need simple tools. Hand Shears and loppers with scissor type by pass cutters (as opposed to an anvil style), and a small pruning saw (unless you have big trees). https://www.portlandnursery.com/trees/pruning-guide/
Oddly enough pruning should begin at planting...
https://www.youtube.com/watch?v=SrZ79AUCbqs (7 min)
As the tree grows, there are many techniques to train the tree branches to grow laterally rather than up into the tree. (10 min)
The pruning technique is somewhat species dependent...
A central leader is used with Pome Fruit (those with a star shaped core and small seeds)
Apple
Pear
European Plum
Cherry
Pome fruit is usually trained with a central leader. A central leader tree has a main branch (what you might call the trunk) that produce secondary limbs.
Pruning to create a central leader
https://www.youtube.com/watch?v=Vqdokls1SzE (2.5 min)
Open Center pruning is used with Stone Fruits (those with a central pit or seed)
Peach
Nectarine
Japanese Plum
Jujube
Olive
Apricot
Stone fruit is trained as an open center, this is also known as vase shape in some areas. This training method usually requires a specific height (between 18 to 36 inches) to be determined. Above that height, the central trunk is pruned with four to six main branches evenly spaced around your tree selected below this point. These branches should be close to a 45 degree angle.
Peaches and nectarine open center pruning
https://www.youtube.com/watch?v=x67sXjvpA9M (9 min)
Another, and perhaps easiest, option is the Fruit Bush System
"Fruit bushes" (fig. 3) are standard (full-sized) trees or, preferably, trees on dwarfing rootstock that are kept small by periodic summer pruning. This method can work for nearly all fruit species. The beauty of this system is its simplicity and ease of management. Pruning begins in about late April or early May of the first growing season, when new growth is about 2 feet (60 cm) long. At this time, cut the new growth in half, aiming for a uniform, bushy appearance. Hedge-trimming shears may be useful in this. In about late June, cut the subsequent new growth in half. If new growth is vigorous, it may need to be cut once more during the season. These heading cuts promote an excess of branches, so thin them by removing some shoots to allow sunlight to reach the lower branches.If needed, thin out additional crowding branches in the dormant season when they are more visible.
http://homeorchard.ucdavis.edu/8057.pdf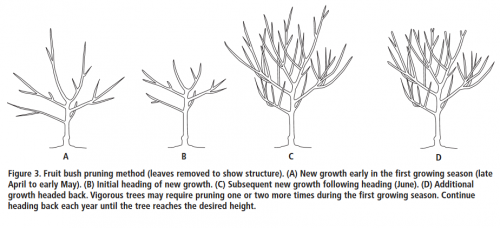 Most fruit trees can be purchased as dwarf, semi-dwarf, and standard tree forms. Dwarf and semi-dwarf varieties are easier to manage. Consider this example of how to prune a dwarf apple tree in CO. https://www.youtube.com/watch?v=1SzDPmAOZKo (10 min)
Here's a power point about pruning with excellent pictures and more tips...
http://pcmg.ucanr.org/files/141628.pdf
Some other general sources...
https://www.motherearthnews.com/organic-gardening/pruning-fruit-trees-zm...
https://www.organicauthority.com/live-grow/beginners-guide-pruning-fruit...
...and as a review - The 10 basics...
http://cesonoma.ucanr.edu/files/27164.pdf
Perhaps the easiest fruits to grow in my area are blueberries. These bushes are fairly easy to prune as well...cutting out up to a third of the old canes each year.
https://growingsmallfarms.ces.ncsu.edu/wp-content/uploads/2016/02/Cline-...
https://ohioline.osu.edu/factsheet/hyg-1430
Grapes and vines require a trellis or structure
https://viticulture.unl.edu/trellis-systems
and should be pruned accordingly...
https://hgic.clemson.edu/pruning-muscadines/
https://www.youtube.com/watch?v=zmfhesXlZnE (4 min)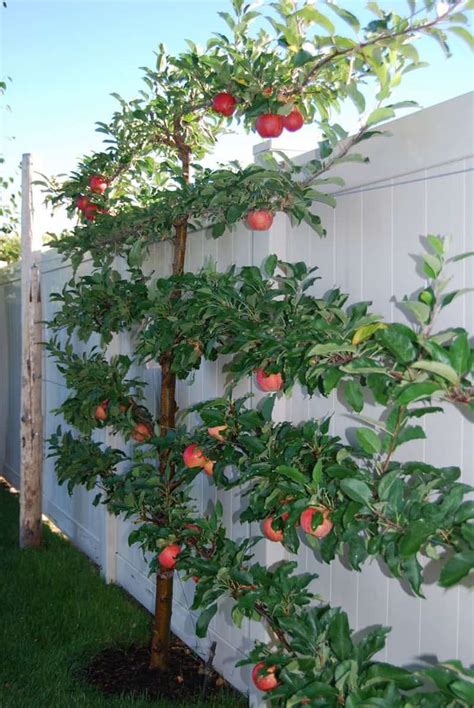 All fruit crops can be pruned to fit a trellis called espalier. According to American Garden History, espalier was originally used to create outdoor "walls" in Europe during the Middle Ages and was also planted in interior courtyard walls to prevent late frost bud-kill. Apple and pear are the most commonly used trees for espalier.
https://www.starkbros.com/growing-guide/article/espalier-fruit-trees/
https://gardentherapy.ca/espalier-fruit-trees/
You may think your garden is too small for trees. Consider this fellow's inclusion in his small garden. https://www.youtube.com/watch?v=BiZo9cfOfSc (9 min)
So much for fruit crops what should be pruned out of our culture and system?
As I began writing this piece on pruning I started thinking about all the things I wish I could prune out of our culture...beginning with things like poor eating habits which lead to obesity, obsession with profit and wealth, fossil fuels and climate chaos, and on and on....
How about the UK pruning itself from the EU? (8 min)...pretty funny IMO
I caught a piece by Richard Wolff discussing religion as an opium of the people. I've often wondered about pruning religion out of our lives. Dr. Wolff had an interesting idea that as long as our system creates pain for many citizens, they need the opium of religion. Interesting idea, but I think we might be better pruning it out...at least the tendency to kill one another over our (dis)belief in God...
https://www.youtube.com/watch?v=UhHp3Zfu7eE (5 min)
May be we should prune out most of the politicians? We could use direct democracy to determine important issues and let civil servants handle the rest. After all my ATM card keep my account (and everyone else's) to the penny. Certainly we have the technology for direct democracy. However most discussion on the topic has to do with citizen initiatives. My thought is - no war without a national vote, put the green new deal, guaranteed job program with a minimum SALARY, Medicare for all, and so on to a national vote,
https://vittana.org/19-pros-and-cons-of-direct-democracy
https://newvote.org/direct-democracy
debate?
https://www.debate.org/opinions/should-the-us-political-system-change-in...
https://www.idea.int/news-media/news/case-against-direct-democracy
Harvard review sees direct democracy as a danger...you can't trust the people to look after the needs of the oligarchs (or may be you can with a corporate media misinforming people?)
http://harvardpolitics.com/united-states/the-dangers-of-direct-democracy/
I can continue pruning things (my list quickly became lengthy), but I want to leave you the fun of the experiment.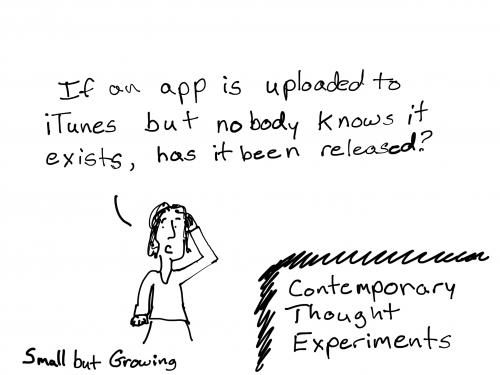 There are several c99ers with more experience than me with fruit trees and pruning, and I hope you might chime in with additional thoughts and advice. I hope you all have fun thinking about things we should lop out of our culture and society. I look forward to your ideas and stories below. Happy spring and great gardening!