How to Become Speechless and Dumbfounded in One Sentence
Submitted by

Big Al

on Fri, 09/22/2017 - 11:40am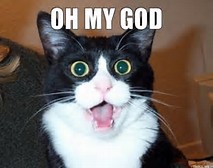 Donald Trump, President of the United States Empire, responsible for wars and abject poverty across the planet, in his U.N. speech on September, 19, 2017.
"When decent people and nations become bystanders to history, the forces of destruction only gather power and strength."
I don't know what to say except I couldn't even READ the entire speech let alone watch it.
But many Americans liked it. Yahoo reported "Speech was an instant hit with voters". CNN reported three quarters of Americans felt positive about the speech.
There's only one thing to say:
Oh My God!!