The Caucus Catalogue: Buy and Sell Amongst the 99%, Support Progressive Artists and Entrepreneurs
Submitted by elenacarlena on Mon, 11/28/2016 - 7:51pm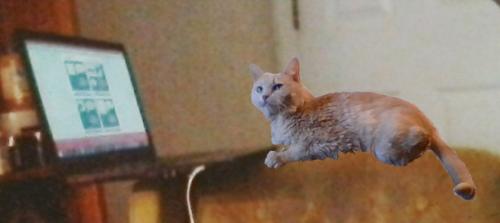 "Yay! I just bought from my friends!"
Greetings to the 99%! In honor of Cyber Monday, as promised by Steven D in his introduction last week, here is Your Caucus Catalogue! Since some of the 99% are artists and entrepreneurs, we are starting this group and these posts to make it easy to buy and sell our wares and services. I am happy to be included to sell my stuff and my services in this catalogue, but also love to take advantage of the opportunity to buy from my fellow progressives, supporting artists and small businesses and this community instead of multinational corporations. So what better time to launch than Christmas shopping season? With the added benefit of buying from the people who share your progressive values. For some, online sales provide some extras beyond life's necessities; for others, online sales are an important part of their livelihood. Avoid the mall, shop small!
PLEASE NOTE: Some of our shops are having Cyber Monday sales outside of our control, so you may want to order this evening!
This flagship post will be kept and prominently displayed under the new group name on the right, and I will regularly update to keep it as current as possible. Also available in the Caucus Catalogue essay queue will be posts with more detailed information by listed individuals, as individual sellers have a chance to write them.
Any c99 member who would like to be included is welcome. Just Caucmail elenacarlena with information to be added to this diary.
For now, since we do not have a lot of sellers, listings are alphabetical by member names. As we grow, we may switch to categories of goods and services. You should also be able to hit the "Find" button on your computer and search for key words.
Names are formatted to take you to the member's profile, where you can read more about them if you so desire (and if they shared!) and hit "Send this user a private message" for questions or orders. Other links go to Web pages off site if sellers have them. All links are formatted to open in a new tab, so you can keep this most valuable catalogue up at the same time!

Of course, as time goes on, if you encounter any broken links or find an easier way to get in touch with sellers, please let me know.
Photos are just to give you a taste. Everyone has more options available! So without further ado:
**********
Alphalop makes beautiful handcrafted items from wood.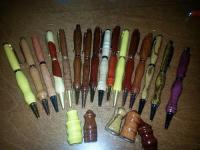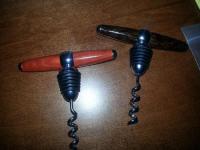 Alphalop has items available that include pens (left), bracelet assistants, wine stoppers/corkscrews (right), and more. Please click on his name above to message him for more information.
**********
Elenacarlena draws entertaining cartoons and other designs.
Elenacarlena has been drawing cartoons for years, mostly Over There. These can be placed on any items available on the Internet. Some cartoons are currently available at the site below, but more cartoons will be added for the items of your choice upon request.
Elena also draws designs to order. Signed, limited edition prints are also available. Designs can be placed on a variety of shirts (left), hats, mugs, insulators, other housewares, mouse pads, notebooks, doormats (right), and much more! See her shops at Zazzle (more choices!) and TeePublic (less expensive!), or click on her name above to message her for further information. All Les Beastiables and Les Demochats and Aminal Nooz (left) designs are available, so please feel free to ask!
*********
Epihanasley has a line of coloring books at his shop, Ink on Paper Arts in Oregon.
Also known as IoPA InOR, the drawings were intended as designs for metal sculpture or glass, but so many people asked for prints to color that he created these books. Please see his books on Amazon and images from Oregon SeeWeed: High Art for High People on Imgur
*********
Flowerfarmer has a shop on Etsy, Easy Street Gallery.
Flowerfarmer has worked as a fiber artist since age 20. Her shop includes some clothing and other items, but really unique for the season are her sewn ornaments: Dogs, cats, birds and more! If you have pets, these might be a great alternative for ornaments - not breakable! All her reviews gave her 5 stars. Please click on her name above or her shop for further information or to contact her for questions.
*********
Hetrose produces a variety of items and also has shops for collectibles and books.
Hetrose produces a line of printed note cards from original art, one of which is his avatar here. He also produces handmade fragrant items including soy wax candles (left), soaps, milk bath crystals, and wearable fragrant oils. These are available at Hare Hill Aromatics
Hetrose also has shops for resale of found items, including vintage books and glassware (right). One shop is Treasures from Miiesa and another is Kilpatrick Online at Etsy. Please visit his shops and/or click on his name above for further information and for questions.
**********
Liberal Mole has a shop where she sells all kinds of stuff, a Studio by the Sea at Etsy.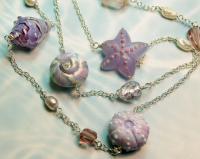 Liberal Mole sells jewelry, stuffed monsters, art, cards and prints. Please click on her name above to send her a message or on her shop link for further information!
**********
Michelewln designs handmade scarves, jewelry, and fantasy fine art.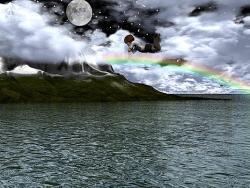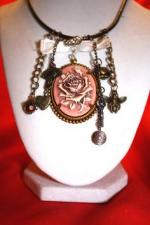 Michele offers a variety of styles of jewelry at Unique Jewelry by Michele and fine art at Fine Art America. Michele is an award-winning graphic artist and published poet. She is the primary caregiver for her brother and for her pootie Princess Pixie Doodles Wilson, so relies on sales of her art to make ends meet. Please click on her name above to contact her here or at the websites for further information.
**********
Riverlover is downsizing, would like to sell some loved but now extra household items to trusted friends.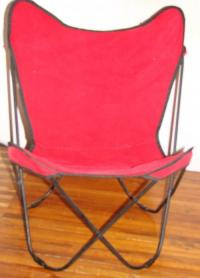 Riverlover has an original 1950s child-size butterfly chair, now hard to find. The original canvas seat has been washed but is now slightly stained, but those who like to sew could use it as a take-apart pattern for a new sling. Buyer responsible for shipping, or pick it up if you are near upstate New York. Please click on her name above to message for further information. Watch this space for more vintage goodies!
**********
Snoopydawg provides prints of beautiful scenic photography.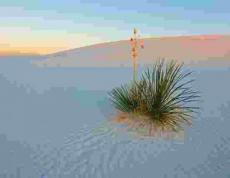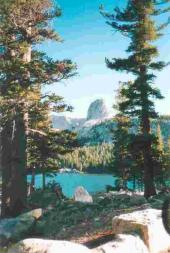 Snoopydawg has been a professional photographer for more than 40 years. Photos are available in color, black and white, or sepia. They can be made into calendars or other items upon request. Two of her most popular are "Morning at the Sand Dunes" (left) and "Crystal Crag" (right). She is on disability, so relies on photography to support her dawgs. Please see Snoopydawg Photography or click on her name above for further information or questions!
*********
Thank you for browsing and supporting the Caucus Catalogue! Please remember this master list of C99 artists are entrepreneurs that will be available year-round on the right list of groups. We hope you will enjoy supporting your fellow progressives.
Also, don't forget, if you develop wares or services to sell and would like to join us, please let us know! Contact Elenacarlena to be added to the Caucus Catalogue.