California Dreaming - Secession Fever Comes to the Golden State
Submitted by mouselander on Fri, 11/11/2016 - 2:38pm
Yesterday I found this website yescalifornia.org, which is promoting the following: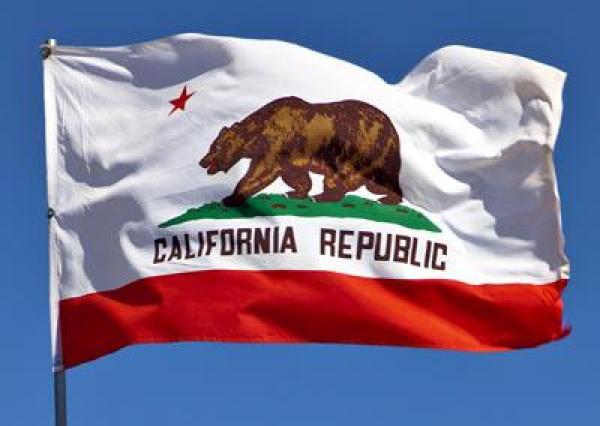 The 2019 #Calexit Independence Referendum

In the Spring of 2019, Californians will go to the polls in a historic vote to decide by referendum if California should exit the Union, a #Calexit vote.

You will have this historic opportunity because the Yes California Independence Campaign will qualify a citizen's initiative for the 2018 ballot that if passed would call for a special election for Californians to vote for or against the independence of California from the United States.

This is a very important question. It is the responsibility of this campaign to explain what a yes vote will mean for you, your family, your community, our state, our country, and our world. We have designed this website to answer many of these questions and look to you to ask more.

"As the sixth largest economy in the world, California is more economically powerful than France and has a population larger than Poland. Point by point, California compares and competes with countries, not just the 49 other states."

In our view, the United States of America represents so many things that conflict with Californian values, and our continued statehood means California will continue subsidizing the other states to our own detriment, and to the detriment of our children.
Well, who knows if the initiative will even qualify for the 2018 ballot, much less whether it will pass. And even if it does, hard to say whether there is any real support for the idea of peeling off from the Union and forming an independent country.
Be that as it may, as a lifetime CA resident, my response to anyone asking whether I'm in favor is: Hell, yeah!
The US of A suffers from being the nation-state equivalent of a gigantic, super-size aircraft carrier. To make even a small course correction is a Herculean undertaking. And inasmuch as bureaucracies tend to be inherently inefficient and unresponsive, gigantic bureaucracies tend to be even more inherently inefficient and unresponsive.
Bernie Sanders was forever singing the praises of Denmark - you know what, the current population of Denmark is 5.7 million. The current population of the United States, by contrast, is 324 million. Which group of citizens is likely to get better service from their government?
Another reason to favor secession is that the Constitution is specifically structured to give a disproportionate amount of power and influence to residents of small states. Wyoming, with its 586,000 residents, has the same number of Senators as California. And this bias is carried over into the Electoral College, where each state's number of electors is equal to the total size of their Congressional delegation.
Frankly, I'm rather sick and tired of living in what I consider a backwards and regressive country where people in states like Alabama, South Carolina, Nebraska, Indiana, Wyoming and Alaska seem to have more impact on federal policies than the residents of more politically and culturally enlightened states like mine. And really, the reason so many of these puffed up little Napoleons in Congress, such as Mitch McConnell and Paul Ryan, have so much influence in the world is their dominion over populous areas of the country like California, that by and large would like nothing better than to flush them down the toilet like the worthless turds they are.
If California were to break free, I predict it would start a chain reaction that would eventually lead to the establishment of at least five or six independent countries consisting of confederations of like-minded and presumably contiguous states. None of them individually would have the capacity for doing anything close to the amount of harm on the global stage that the US as a unified nation is now doing. And those that pursue hateful, bigoted and destructive policies could more easily be isolated and quarantined by more enlightened countries, exactly the way the South African apartheid regime was prior to the implementation of majority rule.
Following Trump's election on Tuesday, NY Times columnist Paul Krugman wondered aloud whether it was time to start considering whether the USA should be labeled a failed state. I think it's a valid question, that goes way beyond Donald Trump and the most recent hard right turn on the part of the electorate. The truly existential problems that face us - the threat of nuclear annihilation, the large and growing wealth and power gap between rich and poor, and impending environmental implosion - are not only not being addressed, but in fact policies are actively being pursued that will inevitably exacerbate these problems even further.
Have we not, as a nation, in fact become the pitiful, helpless giant that Richard Nixon long ago fretted about? And what makes anyone think this dumb beast can be tamed or made to see reason, when all the trend-lines are moving strongly in the opposite direction? Better to kill him off, and be done with it.
Viva the Independent Republic of California! - I only hope I live to see it come to pass.