The View From Kentucky: Beshear Happy Hour
Submitted by phillybluesfan on Tue, 04/07/2020 - 8:29am
Something strange is happening in Kentucky. A centrist Democratic governor is attempting to wield actual power. What's even stranger: It's working.
The 42-year-old son of former Gov. Steve Beshear, he won a contested Democratic primary against a more progressive opponent, and then went on to face the extraordinarily unpopular Matt Bevin in the general election in the fall. The Libertarian Party, which Bevin had tussled with, decided to field a candidate simply to undermine him. The libertarian pulled 28,000, enough to swing the election; Beshear beat Bevin by just 5,000 votes.

Republicans in the state legislature immediately began calling the result illegitimate, with Republican Kentucky Senate President Robert Stivers saying it was "appropriate" of Bevin not to concede and that the GOP-controlled legislature might end up choosing the victor. He specifically cited the libertarian vote, claiming the results weren't a genuine reflection of support for the Republican incumbent. It felt like a dry run of the 2020 presidential election, which skeptics have warned Donald Trump may not concede even if he loses.

But instead of the quivering response the public has come to expect from Democrats — a threat of a lawsuit, complaints about norms to the media — Beshear plowed forward, talking and acting like the rightful winner of the election. He began naming cabinet members and setting up his government, and in the face of his show of force, the media recognized him as the winner of the election and the GOP crumpled.

Beshear was sworn in as governor on December 10, 2019, and immediately began wielding power. That day, he signed an order restoring voting rights to more than 100,000 felons. On December 16, he killed Bevin's Medicaid overhaul, which had been designed to throw people off the rolls. Another key issue in the election had been anger from teachers at Bevin over a slew of assaults, chief among them his attempt to undercut their pensions. Bevin had been concealing a 65-page official analysis of that plan showing its cost to public workers and its ineffectiveness in the long term. Beshear spiked the plan, and, on December 20, publicly released the assessment, in all its gory details.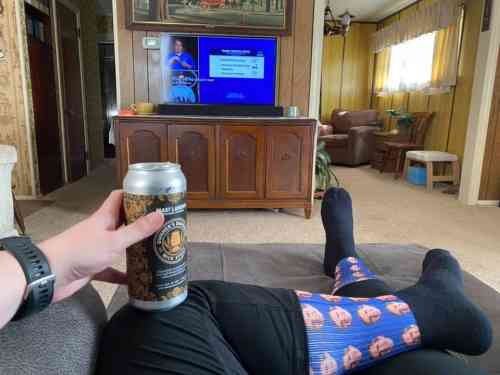 Beshear Happy Hour