Open Thread WE 28 JUL 21
Submitted by QMS on Wed, 07/28/2021 - 4:00am
~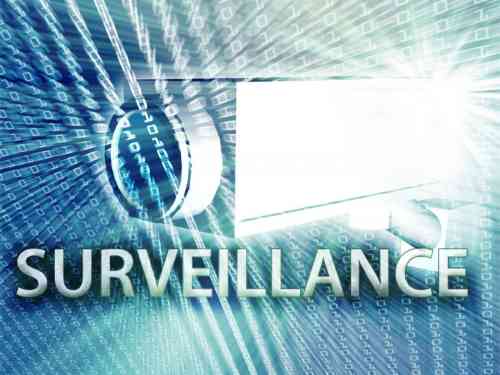 The greatest danger to national security has become the companies that claim to protect it.
Edward Snowden
~
Good day all and welcome to the Wednesday Open Thread. Today I bring an interesting topic to the table which potentially effects all tech users. My eyes were recently opened by reading a near-future science fiction novel "attack surface" by Cory Doctorow written last year. It eerily describes a future tech nightmare which mirrors the current state of affairs revealed by Forbidden Stories. (See Amnesty International link below).
This issue has been on my mind since the so called Patriot Act was pushed thru. Civil liberties have become secondary to national insecurity. The military and spook machines keep taking more if the pie, while social needs and infrastructure are failing. Seems the ptb are afraid of 'wrong' or independent ideas floating about. Therefore the screws are being tightened. Our voices silenced.
What to do? Staying informed helps. Screening contradicting stories thru the sieve of reason too.
~
In this emergent model, social control and security mechanisms and interventions at all levels are geared not towards policing but to risk and opportunity management through surveillance, exchange of information, auditing, communication, classification, and filtering. Of pressing philosophical and political concern is the potential affects on freedom, in particular from dividualization (the limiting of opportunities through fragmentation) and its corollary contrapose, the autonomy trap (the limiting of opportunities through finely-tuned personalization).
http://surveillance-society.info/
Kim Taipale The Surveillance Society
~
~
follow-ups with a similar theme ..
https://www.amnesty.org/en/latest/news/2021/07/the-pegasus-project/
https://www.theguardian.com/commentisfree/2021/jul/27/spying-pegasus-pro...
https://edwardsnowden.substack.com/p/ns-oh-god-how-is-this-legal
https://www.rutherford.org/files_images/general/Surveillance-State-2009.pdf
https://www.upcounsel.com/video-surveillance-laws-by-state
https://understandingempire.wordpress.com/2014/02/18/what-does-a-surveil...
~
Use this thread to share your simmering rants and speculative theories. Or, say, how does your garden grow? Cheers!
~