Open Thread WE 21 JUL 21 ~ just jammin'
Submitted by QMS on Wed, 07/21/2021 - 4:00am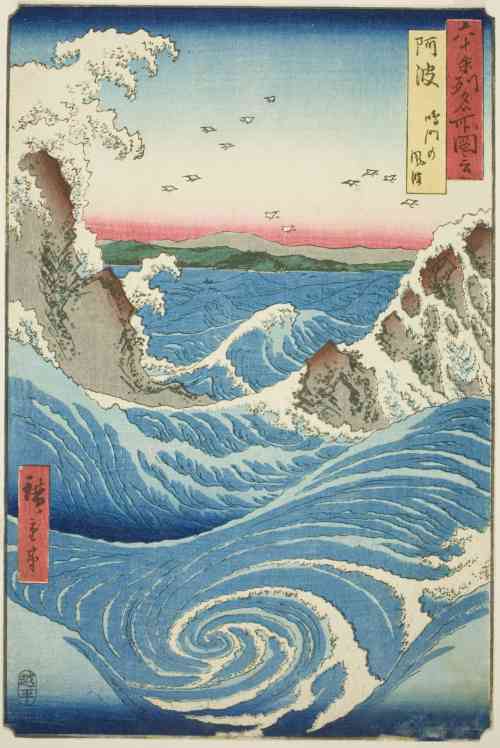 "Music happens to be an art form that transcends language."
Herbie Hancock
~
Was going to talk of ants and spiders today, but perhaps a few tunes would be better.
~
"Music gives a soul to the universe, wings to the mind, flight to the imagination, and life to everything."
Plato
~
~
~
~
Credits:
Utagawa Hiroshige, "Awa Province: Naruto Whirlpools (Awa, Naruto no fuha)," from the series Famous Places in the Sixty-odd Provinces (Rokujuyoshu meisho zue), 1855
https://www.thisiscolossal.com/2021/07/hokusai-hiroshige-woodblock-prints/
Tunes found on a local station WMVY Martha's Vineyard in their retro collection.
~
Have you some music to share? As always, the open nature of this thread calls to all thoughts.
~