Open Thread - Thurs 26 Jan 2023 - Brahhhhhh! Donkeys!
Submitted by Sima on Thu, 01/26/2023 - 5:00am
Donkeys!
We often talk about the Democrat type of donkey, concerning which I have little approval (don't like the Republican type of elephant, either).
But OTC and I had a little discussion about using real, honest, reliable, non-paid, hardworking donkeys as guardians for goats, and then she gave us the story of her wonderful donkey, Tarbaby, from when she was young.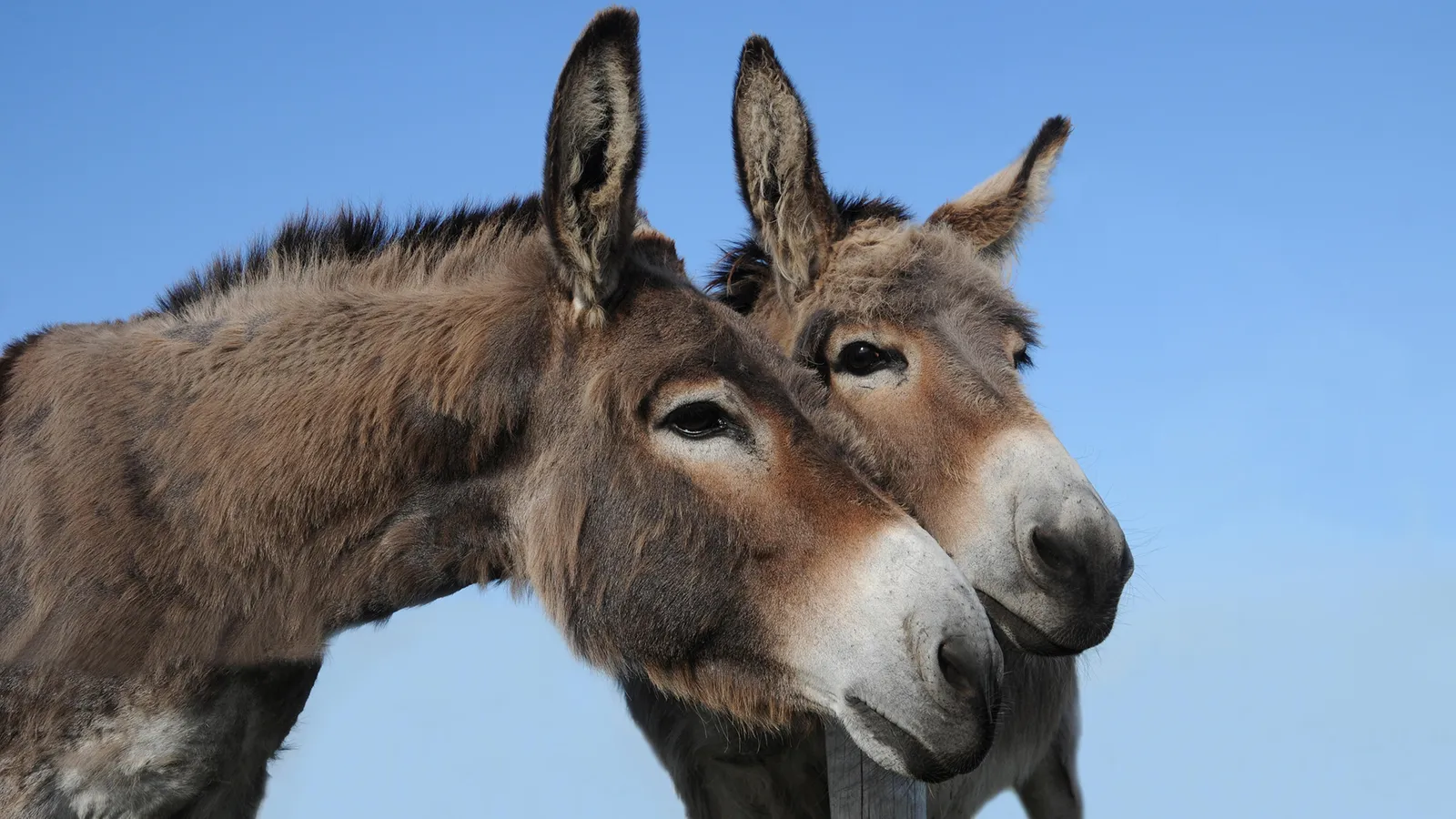 Donkeys: from the BBC article
And just about then, I found this article on the Beeb about how donkeys changed the world, featuring some skeletal finds from a Roman villa/farm, amongst other things. I had no idea that donkeys weren't present in France until Roman times (it was all horses before then) and weren't abundant there until late Roman times, although mules were highly abundant during the Roman period. Mules were integral to the movement of people (like soldiers), their supplies, commercial goods and more during the Empire and late Antiquity. In the Late Roman Empire huge donkeys (as large as modern horses) took over from mules, and donkeys (albeit smaller ones) took over from mules as an 'important element of economic activities' in the Middle Ages (science article on origins, etc). The donkeys originated from West Africa.
Genetic work on donkeys (see the BBC article) shows that donkeys were domesticated around 7000 years ago (which is before horses were domesticated), and originated in Kenya and the horn of Africa (east Africa). Other work suggests another domestication event in Yemen, with donkeys being part of how humans handled the increasing desertification (Sahara desert increased) when the monsoons slowed down about 8,000 years ago.
Anyway, the article has more about the domestication, use, and importance of the donkey to human society. It is a fun read!
Other than that, this is a short Open Thread. Thanks for reading! And dive right in and tell us what you are doing, reading, learning, whatever! Love to hear it!
EDIT: 1 pm PST 26 Jan
OH My GOODNESS, it seems something has sucked up the bulk of this post... I am trying to fix it asap, my apologies. I have no idea what did it...
1:08 pm, I have fixed it, and added back in the content of the post. As I said, I have no idea what did this, everything was great when it published and I went to bed, after doing my last coyote round! Sorry for the weirdness!