Open Thread - 11-19-21 - Misspent Youth
Submitted by JtC on Fri, 11/19/2021 - 8:51am
Definition of misspent youth (according to Miriam Webster): the time when one is young and doing things that are not considered wise or proper.
The year was 1971. I was 17 years old, hair down to the middle of my back, knapsack and pup tent on my back, thumb in the air, footloose and fancy free. Traveling alone as I usually did back then, I was on my way to Clearwater, Florida to visit an aunt and uncle for no particular reason other than another highway adventure. I had left Memphis early on a hot southern summer morning, the weight I was carrying made the sun that more intense. The sweat was dripping in the morning sun.
I couldn't catch a ride where I was left off so I decided to do what I did a lot back then when I was hitchhiking, I walked, my back to the oncoming interstate traffic, left arm held out with thumb upraised. There's no feeling in the world like hitting the open highway with no particular place to go, pure wanderlust, but this time I had a destination. I had never been to Florida and was looking forward to the beautiful beaches I had heard about in the Clearwater/Tampa-St. Pete area. But first I had to traverse Mississippi and Alabama, deep in the south, with the ending of the movie, Easy Rider, always in the back of my mind. But I was young and immortal.
As I walked eastward, thumb in air, looking over my shoulder I saw an old 50's model car slow down and pulled over ahead of me. Yahoo, a ride! I ran up to the car, opened the door to greet the driver. As I told him how glad I was that he pulled over to pick me up I looked down at the seat and next to the driver, on his right, was a shiny pistol. Well, I wanted to get out of the heat and rides can be scarce when traveling through the deep south, so gun notwithstanding, I jumped in the passenger side. The gun laid silently between myself and the fellow who picked me up.
The driver was like a throwback to the fifties. He was the stereotypical greaser. Hair gassed back in a ducktail adorned with probably half a tube of Brylcream. A pack of cigarettes rolled up in his white tee shirt sleeve. Dirty blue jeans, black combat boots and a toothpick in his mouth. He appeared to be in his late 20s or early 30s and with a thick southern drawl asked me where I was headed. I said "Florida" as I settled in to what was one of the more memorable rides of my young hitch hiking misadventures.
I had never caught a ride with a greaser with a gun on the seat before so this was all new territory for me. The gun just sat there, I didn't mention it nor did he, but I surely had some rapid thoughts about it as I constantly looked at it from the corner of my eye. Why was that gun there? Did he plan on using it on me? Is it loaded? Should I grab it and point it at him before he did the same to me? Is this guy a crazed killer? A criminal on the lamb? WTF, who carries a gun right next to him on the front seat? How the hell do I handle this? I decided to play it cool, act like it wasn't even there and to bullshit my way out of this one. What else could I do. He could have easily shot me and ditched my body somewhere and who would have known?
He started telling me of all the crimes he had previously pulled off and how good he was at avoiding the cops as he asked me to grab a beer for him in the cooler he had in the backseat. He told me to grab one for myself and by golly I did. I had since decided to humor this obvious criminal and put myself on his level, agreeing with his "fuck the law" attitude and acting like I was really interested in the twisted tales he told me. What else could I do. I had no idea where he was going to, all I knew was I was headed in the right direction to get to Florida. The gun just sat there.
He picked me up somewhere in Mississippi and I rode with him for a couple hundred miles or so into Alabama when he finally told me, after several hours, that he had reached his turn off. By that time I had a few beers in me which in that heat tasted pretty good and helped assuage my apprehension, but that gun still sat there. I guess he figured that I was alright since he pulled over and let me out, finally. We laughed about some bullshit as I gathered up my gear and got out, my eyes ever glancing at the pistol. By then I pretty much knew why it was there. I didn't really care, I just wanted to get to Florida and the beautiful beaches.
I hoisted the knapsack onto my back as I watched him drive off into the distance. After he got out of sight I fell down to my knees and heaved a huge sigh of relieve. "Man, what a trip that was", I thought as I picked myself up and started walking again, thumb extended. For I was 17 and immortal.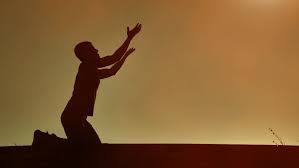 This is an open thread so talk about whatever floats your boat. Any comments about covid 19 should be directed to The Dose. Thanks for reading.