Open Thread 08-03-21--The Wrecking Crew
Submitted by JtC on Tue, 08/03/2021 - 5:00am
I remember saying many times back in the 60s "Man, that band sure can play!" after hearing some hot rock and roll on the radio.
Then many decades later I find out that not all things are what they appear to be.
This story may surprise you, I know I was. It may shock you to find out who was really playing those instruments. You may even be a bit disappointed, but I think you'll find this very interesting to say the least.

The Musicians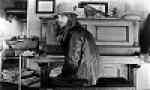 The Wrecking Crew was a revolving group of studio musicians that played background on thousands of hit songs in the 60s and early 70s. They were the premier session musicians of their time which included future stars
Glen Campbell, Dr. John (Mac Rebennack) and Leon Russell, and for you music buffs; Larry Knechtel, Jim Gordon, Jim Keltner, and Chuck Findley, to only name a few. They were all musicians musicians that filled the talent gap that so many acts lacked back then. The producers wanted the best sound they could muster and many of the acts of the time were lacking in that instrumental department.
They were dedicated to their music, playing long hours, making gobs of cash for the producers. They were masters at creating hooks that made so many of the hits back then shoot to no. 1 on the charts. The catchy bass lines, the melodies that burrow into your ear. These musicians were the back bone of 60s pop music.
They weren't well known, but man, these cats sure could play!

The Movie
Around 2011 or so I was channel surfing and came upon a interesting program called The Wrecking Crew (Movie) on PBS. I was immediately pulled in and enjoyed the whole show. I was gobsmacked to learn the truth about the music of my youth. Those of you that know me from the Evening Blues when it was still at DKos may remember me crowing about it back then.
I found the movie on youtube. Here it is. It's an hour and forty one minutes long but if you're a lover of music I highly recommend that you watch it. You wont be disappointed. The whole Wrecking Crew story is told, from the genesis to the end, brought on by.....

The Music
The Wrecking Crew played on hits for the Beach Boys, Frank Sinatra, Nancy Sinatra, Sonny and Cher, Jan & Dean, The Monkees, Gary Lewis and the Playboys, Mamas and Papas, Tijuana Brass, Ricky Nelson, Johnny Rivers and many, many more. The hit songs are too numerous to mention but the Wrecking Crew wikipedia page has all the info.
Just a few of the hits from over the years that The Wrecking Crew performed on:
1962 - Herb Alpert & the Tijuana Brass - The Lonely Bull
1963 - Jan and Dean - Surf City
1964 - The Beach Boys - I Get Around
1965 - Barry McGuire
1966 - The Beach Boys - Good Vibrations
1967 - Up, Up, And Away - The 5th Dimension
1968 - Simon amd Garfunkel - Mrs. Robinson
1969 - Glen Campbell - Galveston
1970 - Neil Diamond - Cracklin' Rosie
1971 - Paul Revere and the Raiders - Indian Reservation
1972 - Johnny Rivers - Rockin' Pneumonia And The Boogie Woogie Flu