By New Year the pandemic will be essentially over
Submitted by gjohnsit on Wed, 10/06/2021 - 6:38pm
Coronavirus cases and deaths are declining virtually everywhere in the world, including in the United States.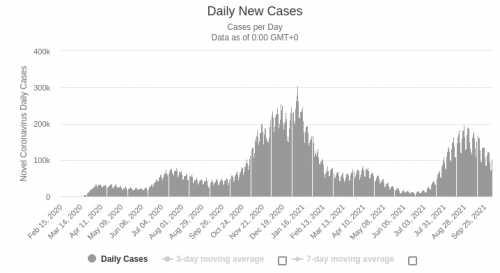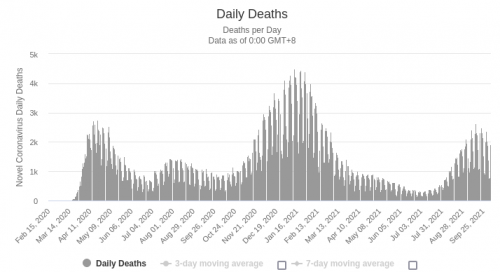 On August 31, I posted this essay about what the historical pandemic charts teach us. Based on those charts I predicted that the pandemic would end in a couple months.
Four weeks later researchers at the CDC said almost the exact same thing, but with more details.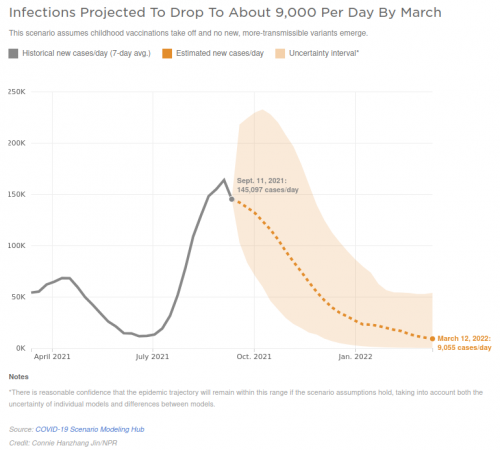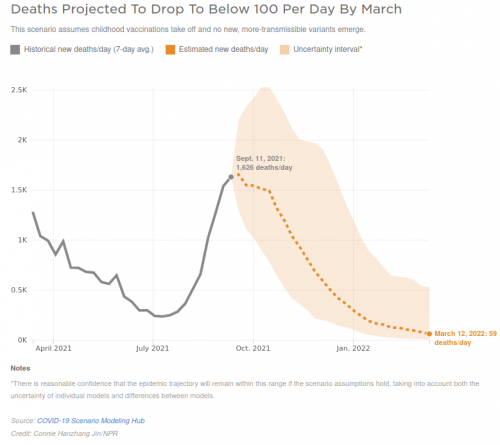 Considering the way that the COVID culture war is reaching all-time highs, while the pandemic is approaching an end, it reminds me of people's attitude towards crime. The crime rate peaked in the early 90's and then declined by roughly 50%. Yet people are convinced that crime is higher than ever.
So the COVID culture war will continue long after it is no longer relevant.
I will not be responding to any comments here, because I don't want to deal with the culture wars. As far as I'm concerned, any reaction to this news other than relief is strange.