At the Movies
Submitted by

Cant Stop the M...

on Wed, 04/19/2017 - 5:38am
An open thread review of current political movies!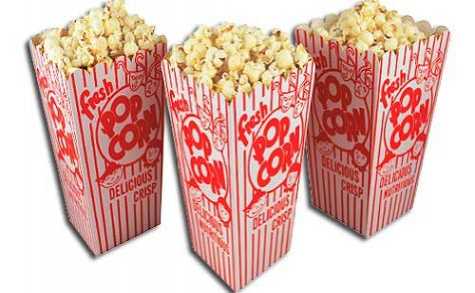 My Open Thread is basically me wandering around looking for political movies and tv shows that are worth a damn--and, occasionally, debunking political movies that are essentially wolves in sheep's clothing, like the execrable Up In the Air.
I'll be giving y'all a review, and rating the movies on a scale of 1 to 5 Savios.

A no-Savio movie is working for the machine: destructive to truth, human rights, or continued life on this planet. A five-Savio movie is indispensable to anyone fighting the machine.
If anybody has a movie they want me to bring to the attention of the community, please send me a private message and I'll review it.
Today I'm going to review a five-Savio movie.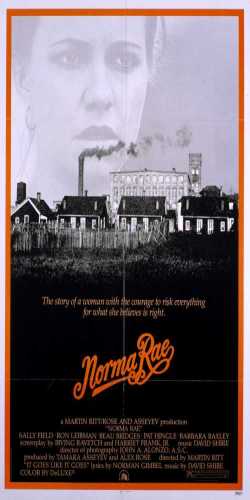 Meet Norma Rae.
This movie, and this famous scene in particular, is in the category of manna for me: sustaining holy bread that you carry in your pack through the desert. Or perhaps a better allegory would be Tolkien's lembas bread:
Eat little at a time, and only at need. For these things are given to serve you when all else fails. The cakes will keep sweet for many many days, if they are unbroken and left in their leaf-wrappings, as we have brought them. One will keep a traveler on his feet for a day of long labour, even if he be one of the tall men of Minas Tirith.
One of the many reasons the Enemy (the establishment, the oligarchy, the 1%, the military industrial complex, etc.) controls the media is to deny us such sustenance. The idea, as far as I can see, is to spread despair, and false hope, and lies, as far as possible.
I think it's supposed to work something like this:
But movies like Norma Rae are of great value not only because they keep your spirit alive, but because they also suggest things you might do with your life that could improve the lives of others.
For those of you who don't know, Norma Rae is a movie from 1979, directed by Martin Ritt, starring Sally Field (who received an Oscar for her performance). It is loosely based on the real-life story of this woman: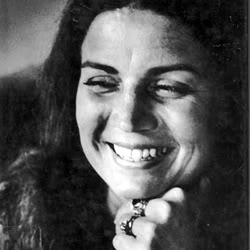 This is Crystal Lee Sutton, who lost her job in an ultimately successful attempt to organize a union in a J.P. Stevens textile mill in Roanoke Rapids, NC. I can't give you a better account of her life than the one on the American Postal Workers' Union site:
Early On May 30, 1973, the J.P. Stevens textile mill in Roanoke Rapids, NC, fired 32-year-old Crystal Lee Sutton. Before Sutton left the plant, she climbed atop a table on the shop floor and raised above her head a piece of cardboard with the word "UNION" scrawled on it, turning slowly in a circle so that all of her co-workers could read the sign.
If this story sounds familiar, that's because it was the basis for the most memorable moment of the Academy Award winning 1979 movie, Norma Rae. Based loosely on Henry Leifermann's 1975 biography of Sutton, Crystal Lee, A Woman of Inheritance, the movie was a fictionalized account of the textile workers union's campaign to unionize the J.P. Stevens textile mills.
For decades, J.P. Stevens called the shots in Roanoke Rapids, paying poverty wages and offering deplorably unsafe working conditions. Workers routinely lost fingers, inhaled cotton dust, and lost their hearing due to the deafening clatter of machinery. J.P. Stevens was so vehemently anti-union that it systematically purchased small unionized textile mills throughout the south just to close them down. But as determined as J.P. Stevens was to keep its workers down, Crystal Lee Sutton was even more determined to lift them up and bring in a union.

The catalyzing event for her firing--and ultimately her arrest--was copying down a letter posted by management in the mill, which told the workers that the union was a front for a Black power movement that would take over the mill and the town if workers went along with it. The mill owners didn't want her to copy it down, because it would get them into trouble with the National Labor Relations Board (you're not supposed to post racially inflammatory material in order to squelch efforts to unionize).
I guess the racial divide is the gift that keeps on giving for the bosses. And people wonder why politicians from Hillary Clinton to Donald Trump keep using it.
The rest of Crystal Lee Sutton's story is here: http://www.apwu.org/labor-history-articles/real-norma-rae
For those who don't want to follow the link, J.P. Stevens was eventually charged with 122 unfair labor practice rulings, their plant unionized, and Crystal Lee Sutton was eventually given her job back and awarded back wages (man, things were different in the 70s, weren't they?). However, she had already moved out of the area, so she went back to work for 2 days, and then quit for good.
It's not often I compare a movie to life-giving sustenance, or holy bread, so let me take Martin Ritt's work down off the pedestal a bit--gently, so it doesn't break. As valuable as his work is, he makes some choices that will probably surprise you--they did me--and some of those choices made Crystal Lee Sutton herself uncomfortable.
Ritt does start his movie with the textile mill machines working, with no workers in the shot. Then you begin to see one worker at a time, alone amidst the machines, moving about their work and giving the strong sense of how a worker in a factory is moving within an automated environment that basically dominates them (this makes the later scene, when the workers turn off their machines, all the more powerful). At the same time, his camera dwells with respect on the workers when they do appear. What he shows is that they are maintaining their humanity in the context of inhuman forces. All this is to the good. But what's jolting to me, now as when I first saw it, is his juxtaposition of photographs of Norma Rae, beginning with baby pictures, with the factory. I think I can see what he's doing: he's trying to show how you are born into the world of the mill, a world dominated by the mill, at the same time that he's personalizing the workers' struggle by making it individual.
http://www.tcm.com/mediaroom/video/490490/Norma-Rae-Movie-Clip-It-Goes-L...
And that's the problem, or at least the main problem, Crystal Lee Sutton had with it. Some people said that she had a problem with being outed by the movie as having sex, and, indeed, babies, with more than one man. (There's an amazing scene in the movie in which Norma Rae, knowing she is about to face character assassination, gets her three kids out of bed and explains to them who their respective fathers were, the gossip they will hear about her soon, and that she and her new husband love them and will be there for them no matter what). However, in an interview with People Sutton said:
Crystal Lee is giving thought to a lawsuit. But her real objection is less that the film invades her privacy than that it evades her ideology. "I'm not worried about them knowing about the sex and all back then," as she puts it in her Piedmont drawl. "The thing is, I wanted it to be a movie that was right—about the union, about what we went through. In the movie they make like it's only me that's important, and there were so many others."
Ritt individualizes the movie. In a very sad result, he and Sutton fought in the press, with Sutton bringing up--correctly--that Ritt's movie focused solely on her, while Ritt said Sutton had become "a middle-class bourgeois woman who doesn't want anyone to know about her life."
I hate it when people who ought to be on the same side fight.
I can understand why Ritt was hurt--it wasn't exactly easy for him to convince Hollywood to make Norma Rae, and he arguably spent his career trying to tell the story of the little guy--and never sought glory or big box office money:
http://www.rogerebert.com/interviews/martin-ritt-focused-on-social-issues
In other words, if he was an individualist, it wasn't his individuality he was interested in, except inasmuch as his directorial choices were driven by issues he found important.
But Crystal Sutton's point is well-taken. Reducing the story of those mill workers to the story of one woman--in fact, naming the movie after her fictionalized character--might not have been the greatest choice. American culture is far too ready to reduce everything to individual character--in fact, that's one of the curses that is plaguing us right now. How many people think what is wrong with this country can be summed up by the character of Donald Trump? How many people think that if we remove a particular individual or individuals of bad character from office--whether they be Democrats or Republicans--we will fix things? America has a strong disinclination--or at least it has since the 1950s--to examine collective truths, to analyze things systematically, to consider interrelations. We always need a white hat fighting a black hat, and the biggest problem with that formulation is not always the fact that the world often exists in shades of gray. All too often, the biggest problem with white hat vs black hat is that white hat and black hat exist in a framework, a complex system, which encourages power to concentrate in certain people's hands and to express itself in certain ways--ways which engrave themselves into habit and history like water running out of a drainpipe makes gullies.
That said, I love this movie; it falls, as I said before, into the category of spiritual sustenance. I hold both Martin Ritt's work, and Crystal Lee Sutton's work, in memory, and use it to help keep me alive in this desert. Ritt died in 1990; Sutton in 2009, of cancer, after a battle with an insurance company which delayed covering her treatments. How she wished to be remembered?

It is not necessary I be remembered as anything, but I would like to be remembered as a woman who deeply cared for the working poor and the poor people of the U.S. and the world.

Or, in other words,
Con los pobres de la tierra
Quiero yo mi suerte echar:
El arroyo de la sierra
Me complace más que el mar.
This movie gets five Savios.