Matt Taibbi's hit-piece on Herbert Marcuse.
Submitted by Cassiodorus on Fri, 02/19/2021 - 11:33am
On his substack a few days ago, Matt Taibbi asked his readership: "I want to do a book review. What should I review?" In response, it appears that the most vocal portion of his readership voiced their support for "greats" such as Ayn Rand and Jordan Peterson. Some people in the substack also suggested a hit piece on Ibram X. Kendi. Well, it appears that Taibbi decided for himself without really paying attention to any of this discussion (though apparently there was some discussion of Marcuse somewhere in there, h/t CSinAZ), and decided to write a hit piece on Herbert Marcuse.
I really don't know what the point was of Taibbi's exercise. Taibbi prefaces his discussion of Marcuse with the statement that Marcuse was "the quack who became America's most influential thinker." I have no idea how Marcuse got to be "America's most influential thinker" in Taibbi's head -- in no era of actual history was Herbert Marcuse America's most influential thinker. And Marcuse couldn't be a quack if he wasn't claiming to be a healer. So I was lost as an audience for Taibbi right there. Fortunately for me, an individual named Jonathan Michael Feldman, of Stockholm University, has written a point-by-point critique of all this: "Matt Taibbi, Herbert Marcuse and the Journalistic Appropriation of Philosophy." Feldman's work saves me the labor of having to do it myself. It's worth reading in full if you really want to engage Taibbi. Right now I don't. One reads this stuff, Taibbi but really Feldman, suspecting that it's all about "look at me! I'm a journalist but I'm so good I can trash philosophers!"
But it's okay, because Taibbi summarizes Marcuse by saying:
Strip the rhetorical bells and whistles from books like One-Dimensional Man and Repressive Tolerance and what's left? A white, affluent, upper-class intellectual frustrated by the lack of a popular mandate for his vision of political takeover.
So if Marcuse was "America's most influential thinker," how influential could he possibly have been if the end-result of his efforts was frustration by the lack of a popular mandate for what he wanted to see done? America's most influential thinker, uh-huh. You know, Marcuse's theory of "surplus repression" might have explained the Fifties for Taibbi had he given it a chance.
Feldman begins his critique of Taibbi by looking at arguments Taibbi makes about Marcuse's "influence" which aren't really backed up by citations of Marcuse. He then goes on to discuss Taibbi's objections to things Marcuse said. At some point readers of the Feldman piece must be telling themselves: "this is like legal reasoning. Should I really care what Matt Taibbi says about Herbert Marcuse?" So let's just skip to Feldman's conclusion:
Taibbi engages in selective or mendacious readings, makes some useful points that might be used to contextualize Marcuse, but it's all lost in his journalistic hyperbole. I have nothing against journalists as my father was one. But this kind of journalism I can clearly do without. Taibbi is right about many, many things. I don't mind his periodic trashing of left stupidities and exposure of financial mendacity and appreciate his intelligence on other topics. Yet, here he has gone too far because he seems animated by the idea that intellectuals are often just idiots.
****
So who was Herbert Marcuse?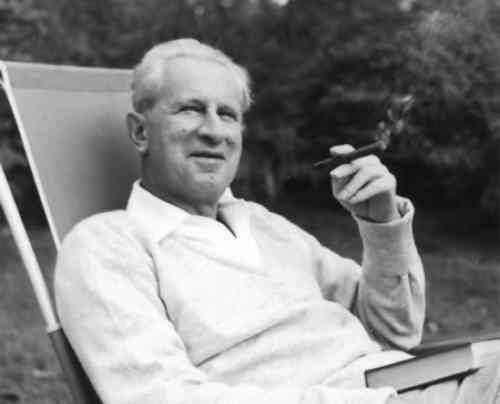 Herbert Marcuse (1898-1979) was an upper-class Jew in pre-World-War-I German society who later became an academic type. He (to summarize much of what is in the Stanford Encyclopedia of Philosophy) started out as a literature major but then started doing philosophy and ended up getting a job with Martin Heidegger, the ponderous dude who wrote "Being and Time." Later, Heidegger became a Nazi, Hitler took over Germany, and Marcuse got a job with the Institute for Social Research, the "Frankfurt School" in exile. He then moved to New York City and, in 1942, to Washington DC where he worked with agencies which later became the CIA. For those people, he wrote a book, "Soviet Marxism," which criticized Soviet society.
When World War II ended and a lot of the German exiles who had holed up in America to avoid Hitler went back to Germany, Marcuse stayed in the US, where he eventually developed a relationship with the New Left and (more specifically) with a much-much-younger Angela Davis. Yeah, that Angela Davis. He died in 1979.
Marcuse was interested in preserving goals of "liberation" against what he saw as the "one-dimensional" aspects of Fifties and Sixties America. He may have been a Marxist, but his Marxism was larded down with a big chunk of Freudian terminology, which he probably got from working for the Institute for Social Research. Marcuse's sort of stuff receives the label "Freudo-Marxism." Slavoj Zizek counts as one of those.
The point of philosophers like Marcuse is not so that journalists can trash them. Nor is it so they can be intermediaries for The Truth as passed on from high -- they aren't that either. Intellectuals are allowed to be wrong, sometimes disastrously wrong -- look, for instance, at the stuff written about Martin Heidegger, who was in fact a Nazi, a fair portion after his death. Rather, philosophers are there to enrich our vocabularies. When philosophers trash each other, as Theodor Adorno did to Martin Heidegger, it's done with such matters of vocabulary in mind. One reads the American philosopher Richard Rorty to discover this fact about philosophers, especially if one had too lofty a view of philosophy to figure this out for oneself.
Here are some Marcusean vocabulary phrases, then. I've tried to choose oldies but goodies. "Surplus repression," for instance, which I mentioned above, comes from Eros and Civilization, and could be used to explain why the Fifties in America were so uptight.
Or there's this idea of the "Great Refusal," the idea that we should "say no" to (as the entry in the Stanford Encyclopedia put it) "multiple forms of domination and oppression." This idea was used productively by Richard Kahn in his interesting and useful book Critical Pedagogy, Ecoliteracy, and Planetary Crisis.
Or, how about "one-dimensional society," from Marcuse's book One-Dimensional Man, used to explain why modern, technological society was so banal.
Or here's a really cool one -- the "long march through the institutions," a proposed strategy of social change by infiltrating the Establishment to be found in Marcuse's Counterrevolution and Revolt.
So, in sum, Herbert Marcuse was a cool vocab man. Read his books for that reason!
The "repressive tolerance" essay, a punching bag of Taibbi's, needs to be dealt with in this diary. Its thesis is (I know I'm oversimplifying) "don't tolerate fascists and murderers when they exercise their free speech rights." I'm sure that Marcuse's reasoning has been used by university students to shout down far-right advocates when they came to liberal universities to blather their toxic nonsense in big public speeches.
There is an obvious rebuttal to Marcuse's argument. "If everyone were to shout down people they thought were oppressors, we'd never get anywhere as a society." We should, by this argument, respect everyone's free-speech rights, even the bad guys. I'm not worried by such an argument. The big public speech is not the only theater for the conveyance of opinion in our society, the fascists and murderers have a stake in our mass media, and the opinions of fascists and murderers are not really interesting ones.
Matt Taibbi, well -- I used to think there was something substantive behind his dashing air and his critiques of some of the major players of the system. But, yep, it's ego. One would think that a prolonged confrontation with the compound crisis of our times would have instilled more humility into its most interesting commentators. There's profound sh*t going on and we haven't really gotten ahold of it. The current situation offers no reason for anyone to be egotistical.
I hate to make Matt Taibbi another target of focused apathy. But I'm going to do so anyway.