It's almost as if they don't care about poor people in the slightest
Submitted by gjohnsit on Thu, 07/15/2021 - 7:05pm
There's something about the tone of this article that tells you more than the actual article does.
A shocking number of Americans are at risk of being evicted, new data from the U.S. Census Bureau suggests. In a poll of roughly 7.4 million adult renters conducted between June 23 and July 5, more than 1.4 million say it's "very likely" they will lose their housing in the next two months, and another 2.2 million believe it's "somewhat likely" that they'll be evicted.

In all, 49% of respondents feel it's in some way "likely" they will lose their housing soon, versus 29% who said that's "not very likely" and 20% who said it isn't "likely at all." Another segment of the poll, which asked 50 million renters how poised they are to make next month's rent payment, found that 9% of respondents — about 4.8 million people — said they had "no confidence" whatsoever.
Holy Sh*t! That's "hair-on-fire" news as far as I'm concerned.
It's a f*cking disaster just around the corner.
...and yet, it gets reported like this.

To Jorge Padilla, a certified financial planner and senior client advisor at The Lubitz Financial Group in Miami, the phenomenon "is not very surprising."
Uh, what?!?
First of all, it's not a "phenomenon". As if it's some weird object that fell out of the sky.
And as for "is not very surprising", well, that got me thinking. What is The Lubitz Financial Group?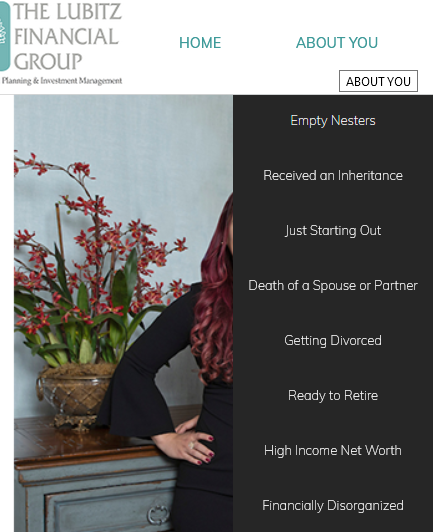 Ahh. Rich people who talk to other rich people.
So what moron thought that this group is who should be commenting on this story?
But let's not get too judgie. What nuggets of wisdom do they have for poor people?
To take advantage of these protections, you must meet a few prerequisites, such as earning an income of $99,000 or less in 2020 or 2021, and attest to such on an official declaration form. You'll also need to prove you've experienced hardship, like the loss of a job or slashed pay, and that an eviction could lead to deeper adversity, like becoming homeless.

However, you could still be on the hook for past-due rent when the eviction moratorium expires.
Gosh! I wonder how many poor people earning above $99K are at risk of becoming homeless? And this still doesn't help with back rent?
That sure will help a ton. /s
Once you are able to settle into a more comfortable payment routine, look for ways to bolster your budget and save. That could mean picking up a side hustle if you need more cash, stashing away money consistently in an emergency fund, and considering moving to a cheaper town to save.
Brilliant! Just brilliant. Save money. This Padilla guy really knows poor, amirite?