The intentionally misleading immigration debate
Submitted by

gjohnsit

on Thu, 09/14/2017 - 2:00pm
Trump is despicable, especially on immigration.
And yet the reality of the situation is almost 180 degrees opposite of how it's being portrayed in the media.
For example, Human Rights Watch released the report titled Trump's Cruel Deportations.
Pretty cut-and-dry, right? Trump is the bad guy, Dems who oppose him are the good guys.
No.

The Trump administration continues to arrest higher numbers of undocumented immigrants, with especially higher rates of noncriminal immigrants as part of those arrests -- but deportations continue to lag behind the rates of the Obama administration, according to new data.
...From January to June of this year, ICE removed 105,178 undocumented immigrants from the country, of which 42%, or 43,808, were noncriminal.
In 2016 during the same time period, 121,170 undocumented immigrants were removed and 42% were noncriminal.
You read that right.
Deportations are down under Trump. Significantly lower than under the deporter-in-chief, Barack Obama.
Funny how no one is talking about that.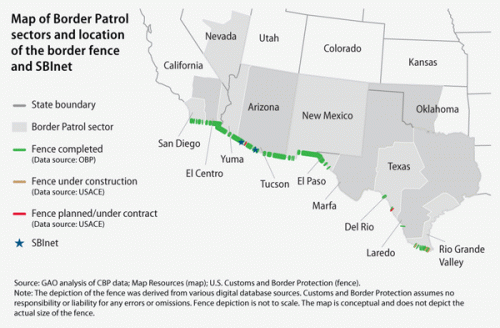 And then there is Trump's border wall.
The whole debate about the wall makes the assumption that we are talking about whether we should have one.
When the reality is that we already have one!
We have 580 miles of border wall existing.
Much of it was built under the Clinton Administration.
So all Trump is talking about is extending that wall.
This doesn't justify Trump's plan, but the hyperbolic rhetoric from the anti-Trump side only distorts and confuses the issue.
Neither side is addressing actual reality, thus making real solutions to real problems impossible.