If this isn't the end of a bubble, then it sure as Hell should be
Submitted by gjohnsit on Tue, 01/25/2022 - 7:19pm
I don't know what to do with this headline. It's so bizarre that it makes 1999 dotcom stock look reasonable. I am at a loss for words.
Play-to-earn gaming is the newest craze in the crypto world, but unless you have thousands of dollars, you probably won't be able to participate.

Enter a concept called scholarships—a way for players to rent the non-fungible tokens used in games as tools, creatures, or skins. These NFTs, for short, are often required for playing or they give players an advantage. In exchange for renting the NFTs, players pay the lenders a cut of whatever cryptocurrency they earn while battling, farming, or racing online. Essentially, NFTs are already maturing to the point where they have de facto landlords.
It's at the very end of bubbles that things get the most batsh*t crazy.
I believe that this special moment has passed, because prices are falling fast on the kind of stuff that never made sense.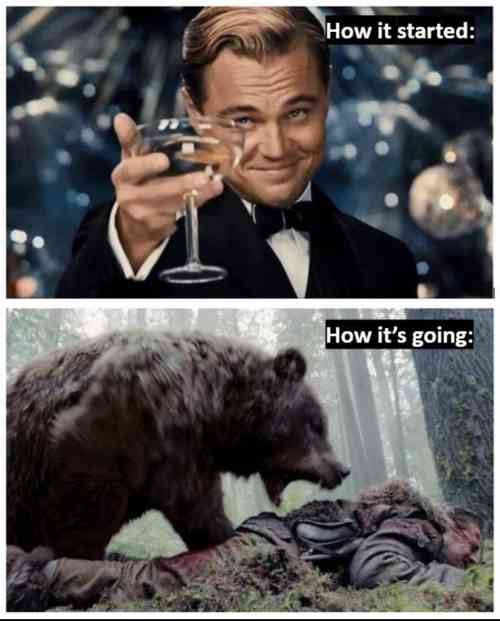 Thousands of Americans who jumped into crypto investing over the past two years in hopes of a rocket ride to instant wealth now face a similar reckoning: Prices for cryptocurrencies — from relative stalwarts such as bitcoin and Ethereum to more exotic tokens — have cratered since reaching all-time highs in early November, wiping out an astonishing $1.35 trillion in value globally, nearly half of the total market, according to CoinMarketCap.
The slide has accelerated over the past week as investors have fled riskier bets for safer harbors.
If you haven't gotten out of cryptocurrencies by now, then it may be too late.
We are starting to see a list of people who got took.

A number of star athletes have entered into promotional deals with crypto companies that involve converting at least part of their salaries into digital assets. Los Angeles Rams wide receiver Odell Beckham Jr. announced in late November he would be converting $750,000 of his 2021 pay into bitcoin as part of an agreement with the payment service Cash App.

If Beckham converted that amount in a lump sum at the time, it could be worth as little as $35,000 now, after factoring in bitcoin's slide and his tax burden on the original payment, according to Action Network analyst Darren Rovell.
Republican New York City Mayor Eric Adams is sticking to his guns with his plans to take his first three paychecks in Bitcoin and Ethereum. How much he's going to lose is hard to say.
With much of the damage already done, the Biden Administration is finally going to apply some guard rails.
However, if you think that the Biden Administration is slow on the uptake, the Trump's have them beaten hands-down.
This just in: the Trumps are mad that people are using their name to make money off unwitting rubes.

"Fraud Alert," tweeted Eric Trump on Monday morning, noting very authoritatively on behalf of his family that they've just become aware of a Trump cryptocurrency that is unaffiliated with his father, former president and "Apprentice" star Donald Trump.

"Legal action will be taken," the ex-president's largest son added.

Though the Trump family just found out about their eponymous coin, it has, according to the TrumpCoin FAQ, existed since February 2016 (which was six years ago, if you want to feel old).

Ironically, the coin has, according to New York Times disinformation reporter Stuart Thompson, been subject to its very own scam: people selling physical Trump coins and calling them crypto. Thompson noted that these fake ads have "annoyed" those who back TrumpCoin, and that they've regularly had to fend off requests to trade the physical coin for the cryptocurrency, which is "impossible."
I believe that scammers scamming the scammed scammers is the same as ringing the bell as the top.
Those that invested in meme stocks are getting hit the hardest.

Other users posted screenshots of their Robinhood accounts, showing losses in the tens of thousands of dollars.

One user, who claimed to be 20 years old, said that his initial investment of $5,000 had peaked at $90,000, but was now worth just $230.

Another favored meme stock, AMC, has lost a third of its value so far this year following a surge of more than 1,100 percent in 2021.

'The amount of cognitive dissonance that I see in the retail investment community, and I know it's only somewhat representative, it's pretty broad,' Chanos told CNBC on Monday.
I get the feeling that we aren't anywhere near the bottom.