The Dose - 4-8-22
Submitted by joe shikspack on Fri, 04/08/2022 - 6:00am
---
An open thread for gentle discussions of all things Covid.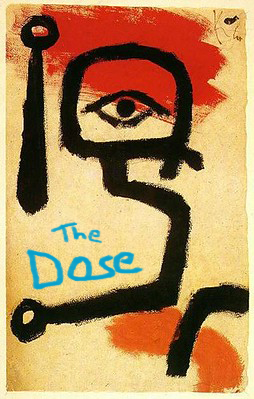 ---
Hey! Good Morning!
Nothing shows the abject failure of the Joe Biden and Kamala Harris administration like the continuing toll of covid-19 deaths in this country. A pledge to end the covid pandemic was a centerpiece of their 2020 campaign. They promised to improve upon Donald Trump's disastrous handling of the crisis which resulted in the deaths of 385,000 people in 2020. Biden and Harris had 446,000 covid deaths as of their first anniversary in office. The total covid death toll is expected to reach 1 million by the end of March 2022. Now an Omicron subvariant, known as B.A.2, is becoming the dominant variant. The U.S. usually follows Europe in its covid rates, and on that basis scientists are predicting a new wave in the next two to three weeks.

The bad news isn't surprising. Biden made clear where his priorities lay when he appointed Jeff Zients to be his covid response coordinator. Zients isn't a physician, scientist, or public health expert. He is a wealthy hedge fund manager and democratic party fund raiser. Zients was an acting Director of the Office of Management and Budget in the Obama administration and a Facebook board member. His appointment made clear that Biden meant what he said when he told the U.S. oligarchs, "Nothing will fundamentally change."

The Biden administration solution to the ongoing crisis was to push for vaccination only and now to pretend that the pandemic is over, despite the fact that the supposedly "milder" Omicron variant killed more than 120,000 people. The reason for the lie is a simple one. They don't want to use the tools that would bring the pandemic under control. The solutions have not changed. Free access to healthcare, ongoing income support, and letting sick people stay home are all tools that have been proven useful. Instead the Biden administration Centers for Disease Control (CDC) did what corporate America wanted and decreased the number of days needed for infected people to isolate from ten days to five . The CDC is telling the public they can unmask and Biden says it is time to return to the office.

A memo from democratic polling firm Impact Research gives the game away. "Declare the crisis of covid over and push feeling and acting more normal." In the absence of a system which cares for the people and their needs, ignoring them is the only solution possible. The bad advice continues, "The more we talk about the threat of covid and onerously restrict people's lives because of it, the more we turn them against us and show them we're out of touch with their daily realities." Notice that changing government action appears nowhere in the dubious advice. Of course people are tired of covid after two long years, but it is a lie to claim that they want the government to throw up its hands and say all is well when it isn't. Nothing says being out of touch like a climbing death rate.
Joe Biden received a second booster vaccination against Covid on Wednesday and pleaded with Congress to approve more funding to fight any new wave of the virus, while asserting that although the pandemic is not over: "Covid-19 no longer controls our lives."

Speaking at the White House, the US president launched a new government website that he called a "one-stop shop" for accurate coronavirus information, covid.gov. ...

Then Biden swiftly turned his remarks towards asking Congress for more money to continue the effort to halt the coronavirus pandemic. "Just as we've reached a critical turning point in this fight, Congress has to provide the funding America needs to continue to fight Covid-19," he said.

"This isn't partisan, it's medicine," he added, warning that without the $22.5bn his administration is asking for, monoclonal antibody therapies to treat Covid will begin to run out by the end of May and preventive therapies for the immunocompromised will be exhausted by the fall.

As for vaccines, he said: "If Congress fails to act we won't have the supply we need this fall to ensure the shots are available free and easily accessible for all Americans."
Covid-19 vaccines provide significant extra protection for people who have already been infected, according to two new studies.

The jabs have proven highly effective in protecting those who have never had Covid, but their effectiveness at preventing symptoms and severe outcomes in people who have previously been infected has, until recently, been less clear.

Now two separate pieces of research, published in the Lancet Infectious Diseases journal, confirm that Covid-19 vaccines provide additional protection for people who have already been infected with Sars-CoV-2 – especially against severe disease.

In the first study, conducted in Brazil, researchers found that four vaccines – CoronaVac, Oxford/AstraZeneca, Janssen and Pfizer/BioNTech – provide extra protection against symptomatic reinfection and severe outcomes such as hospitalisation and death in people who had previously caught coronavirus.

The second study, from Sweden, found that vaccination against Covid-19 provided additional protection to those who had had Covid before, for at least nine months.
Also of interest:
Biden Wants to Give 163 Times More to US Military Than to Global Pandemic Response
How the organized Left got Covid wrong, learned to love lockdowns and lost its mind: an autopsy
German man suspected of having 90 Covid jabs to sell vaccination cards
'A Victory for the Virus': Congress Cuts New Global Covid Aid to $0
---