The Dose - 3-25-22
Submitted by joe shikspack on Fri, 03/25/2022 - 6:00am
---
An open thread for gentle discussions of all things Covid.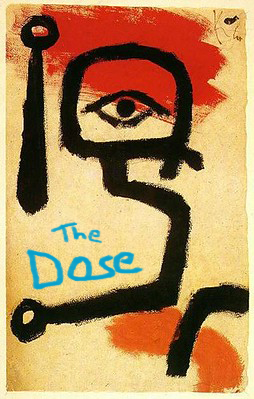 ---
Hey! Good Morning!
The US is likely to see an increase in Covid cases like that in Europe and the UK thanks to the BA.2 virus subvariant but not a dangerous surge, Anthony Fauci said on Sunday.

Joe Biden's chief medical adviser also said the US was "clearly going in the right direction" on the coronavirus pandemic.

BA.2, Fauci told ABC's This Week, "has a degree of transmission advantage over the original Omicron [variant], but not multifold advantage. So, it's about 50% to 60% or so more transmissible, which means ultimately it might take over as a dominant variant.

"Clearly, throughout the world it's about 80-plus percent, 85% of the isolate. In the United States, it's still somewhere around 30%.

"So it does have an increased transmission capability. However, when you look at the cases, they do not appear to be any more severe and they do not appear to evade immune responses either from vaccines or prior infection.
A quiet change to how the US Centers for Disease Control and Prevention (CDC) publicly reports Covid death details underscores the need for the agency to communicate clearly and transparently about rapidly evolving science, experts say.

The past two years have created numerous communication challenges for the agency, which works with massive amounts of data from scores of different sources, including states and territories. ...

Last week, after reporting from the Guardian on mortality rates among children, the CDC corrected a "coding logic error" that had inadvertently added more than 72,000 Covid deaths of all ages to the data tracker, one of the most publicly accessible sources for Covid data.

The agency briefly noted the change in a footnote, although the note did not explain how the error occurred or how long it was in effect.

A total of 72,277 deaths in all age groups reported across 26 states were removed from the tracker "because CDC's algorithm was accidentally counting deaths that were not Covid-19-related", Jasmine Reed, a spokesperson for the agency, told the Guardian.
Also of interest:
America's High Covid Death Toll Is a Result of Capitalist Austerity Policies
---