The Dose - 3-18-22
Submitted by joe shikspack on Fri, 03/18/2022 - 6:00am
---
An open thread for gentle discussions of all things Covid.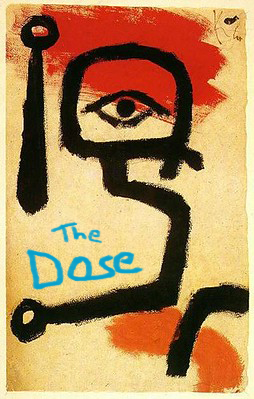 ---
Hey! Good Morning!
At Wednesday's World Health Organization media briefing, Director-General Tedros Adhanom Ghebreyesus called on countries around the world to remain vigilant in combating Covid-19, declaring that "the pandemic is not over."

While reported cases have been declining over the past several weeks, Tedros said that infections are once again increasing globally—especially in parts of Asia.

Tedros warned that the rising case numbers are "just the tip of the iceberg," due to the reduction of testing in many countries—making the full scale of infections unknown.

With many in the developing world still lacking access to lifesaving vaccines, Tedros urged nations to expand vaccination programs worldwide.

"There are unacceptably high levels of mortality in many countries, especially where vaccination levels are low among susceptible populations," said Tedros.

His plea comes as restrictions and public health funding are being rolled back in the U.S., even as infections have risen dramatically in China, South Korea, Hong Kong, and many European nations this week.

"Continue to vaccinate, test, sequence, provide early care for patients, and apply common-sense public health measures to protect health workers and the public," said the WHO director-general. "And we continue to work night and day to expand access to vaccines everywhere."

Tedros' comments came as members of the World Trade Organization finally reached a deal on temporarily waiving intellectual property rights for Covid-19 vaccines—though not tests or treatments—after nearly 18 months of negotiations.
Germany has recorded its highest rate of Covid-19 infections since the start of the pandemic, as mask-wearing mandates in shops, restaurants and schools will come to an end in many parts of the country this weekend.

The country's disease control agency on Wednesday reported a record incidence rate of 1,607 new infections per 100,000 people over the past seven days, one of the highest in Europe. Germany's Robert Koch Institute has recorded a total of 262,593 confirmed new cases and 269 new deaths over the past 24 hours.

Experts say the true number of cases could be even higher as testing facilities have reached full capacity and those who test positive with a lateral flow test are no longer required to carry out a PCR test that would show up in the statistics. The number of people on German intensive care wards with Covid is rising but the rate of people dying of the virus is considerably lower than during the 2020-21 winter wave.

Rising infections in Germany are likely to be still driven by the Omicron variant and especially its "stealth" subvariant, BA.2, which made up almost half of all recorded cases last week. Less than 1% of infections are now due to the Delta variant.

In neighbouring France, which is also recording a month-on-month rise of infection rates, the health minister, Olivier Véran, said on Wednesday the current rebound should peak by the end of the month. Véran defended France's decision to lift most restrictions put in place to contain the pandemic as of this Monday.
Progressives on Thursday welcomed the announcement that Jeffrey Zients will step down as White House Covid-19 czar, with the head of a leading consumer advocacy group accusing him of failing the world by refusing to "challenge Big Pharma's monopoly control" over lifesaving vaccines.

The New York Times reports Zients, a former corporate executive and director of the National Economic Council, will be replaced next month as White House coronavirus coordinator by Dr. Ashish K. Jha, dean of the Brown University School of Public Health and a practicing internist.

Zients has been the target of numerous protests by activists, some of whom called for his termination over his lack of scientific and medical experience, his record as a private equity executive, and his failure to take on Big Pharma during the pandemic.

"Jeff Zients failed and the world paid the price," Robert Weissman, president of the consumer advocacy group Public Citizen, said in a statement Thursday.

Johanna Kichton of People's Action—whose Justice is Global project staged multiple demonstrations against Zients—said that he:

Dissuaded governors from issuing mask mandates during the current Covid-19 surge;
Killed the White House's own [Occupational Safety and Health Administration] regulation that would have provided paid quarantine and isolation for most U.S. workers;
Failed to address massive shortages of affordable rapid tests and KN95 [masks]; and
Led the White House's insufficient approach towards addressing inequitable vaccine access globally by prioritizing corporate handouts and donations.

"All of these policies directly led to the current omicron surge and hundreds of thousands of unnecessary deaths and infections, in the U.S. and around the world," said Kichton.

Public Citizen's Weissman said that "despite promises that the U.S. would be a 'vaccine arsenal' for the world, the United States and rich countries refused to share vaccine technology with developing countries and failed to deliver sufficient vaccines."

"The vaccination rate among low-income countries is 14%—about one-sixth the rate in rich nations," he added. "And even those data disguise the extent to which people in poorer countries are receiving less efficacious vaccines."

Weissman continued:

Zients refused to pay appropriate attention to global solutions to the global pandemic, because of political concerns or otherwise. And the Zients-led Covid response refused to challenge Big Pharma's monopoly control, in the U.S. and globally, over technologies that relied crucially on public support. As a result, the United States and other rich countries failed to expand vaccine supply sufficient to meet global need.

"Responsibility for this failure is widely shared among nations, but the United States has a singular leadership role in global health; it has unique capacities and thus responsibilities, and a special duty to lead the world's response," he added. "Under the leadership of Covid coordinator Jeff Zients, the United States failed."

U.S. Rep. Ro Khanna (D-Calif.) on Thursday called Jha "an excellent choice" and a "highly qualified public health advocate who will lead with reason and compassion."

Weissman said that Jha "will face major challenges as he takes the helm of the U.S. Covid response, including a misguided perception that the 'pandemic is behind us.'"

"As a seasoned public health expert and advocate, we look to Dr. Jha to lead the White House effort to fight the worldwide pandemic with far more vision and ambition than his predecessor," he added.
---