The Dose 10-11-2021
Submitted by enhydra lutris on Mon, 10/11/2021 - 5:00am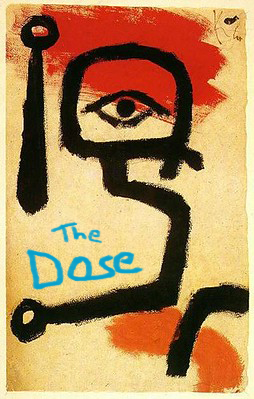 An open thread for gentle discussions of all things Covid.
ZO, as may have become apparrent, I've been gone for a while. I intend to post these as completely empty and open, for the most part, as a rule, I hope, but there is, as I recall, an open question that I'm involved in still on the table ----
Is Molnupiravir simply watered down Ivermectin? Short Answer: No.
I haven't caught up with all of the posts and comments that have been posted while I was absent, but I did take a look at the comments to my posts last Monday, both the OT and the Dose. I noticed that if one was interested in "The Truth", one had to view a video of an "interview" with Dr. Kory at https://covid19criticalcare.com/ wherein one would find not only "The Truth" but the evidence I had requested which would support the assertion that Molnupiravir, Merck's new covid-19 drug, was just "watered down Ivermectin". I watched said video, and since it contains no such assertion nor even an insinuation to that effect, let alone anything that might constitute evidence of that proposition I assume that the truth is that Molnupiravir is NOT just "watered down Ivermectin".
It did contain some insuations of improper and arguably sinister behavior by Merck, to the effect that it improperly and even illegally advertised against Ivermectin in order to support its attempt to make Molnupiravir the approved drug of choice for fighting Covid-19 because it would be much more profitable. This could be partly true, but certainly would never stand up in court. Merck has a relatively ironclad defense that is also somewhat of a gimme.
Corporate decisions today are based largely if not entirely on cost-benefit analysis. One major input into any such analysis is the output matrix or matrices from their risk management department or division. As a manufacturer of Ivermectin, Merck is potentially at risk of liability for damage awards due to any ill effects from non-disclosed contraindications or side effects of any use for which they recommend or arguably even fail to warn against, with additional findings of negligence and/or gross negligence if they have not done exhaustive studies and trials. Even if the suits in question are simply ambulance chasing, they could be quite costly and decrease sales of other Merck products. As Dr. Kory was quick to point out, there is no real material profit potential for them from increased Ivermectin sales because it is off-patent. So an indeterminate and possibly huge risk versus a negligible benefit means that they should protect themselves from any potential suits brought by persons who could somehow claim that some later condition was due to their use of Ivermectin of who relied solely upon Ivermectin as a prophylactic and/or treatment and were injured or suffered as a result, or the relatives of some such persons who died as a result.
By simply stating, far and wide, in multiple languages and on multiple platforms that they do not recommend or even advise using it for treatment of covid-19 or any other off-label use they make themselves bulletproof in this regard. They reiterate that it is only to be used for the treatment of specific conditions (the original and continuing on-label uses). (Covid-19 treatment needs to be specifically addressed because nobody can possibly claim ignorance of the fact that such use is widespread and widely promoted.)
That, however, is all beside the point. The point is that there is no evidence nor even any assertion by Kory or anybody else who might be in a position to have access to such evidence, that Molnupiravir is simply watered down Iveremectin.
Zo, the floor is yours.