The Dose - 1-28-22
Submitted by joe shikspack on Fri, 01/28/2022 - 6:00am
---
An open thread for gentle discussions of all things Covid.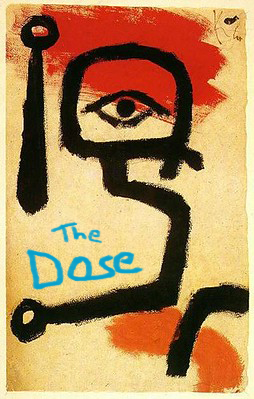 ---
Hey! Good Morning!
US authorities are confident most states will soon reach and pass a peak in coronavirus Omicron variant cases, even as hospitals struggle to cope with the current surge, Joe Biden's chief medical adviser said on Sunday.

"I think [we're] as confident as you can be," Anthony Fauci told ABC's This Week. "You never want to be overconfident when you're dealing with this virus, because it has certainly surprised us in the past.

"But, if you look at the patterns that we have seen in South Africa, in the UK and in Israel, and in the [US] north-east and New England and upper midwest states, they have peaked and started to come down rather sharply.

"There are still some southern states and western states that continue to go up but if the pattern follows the trend that we're seeing in other places … I believe that you will start to see a turnaround throughout the entire country."
The director-general of the World Health Organization on Monday cautioned the international community against accepting the increasingly common view that peaking Omicron cases signals the approaching end of the global Covid-19 pandemic, which is still killing more than 8,000 people a day.

In remarks at the start of a WHO executive board meeting, Dr. Tedros Adhanom Ghebreyesus said that "it is dangerous to assume that Omicron will be the last variant, or that we are in the endgame."

"On the contrary, globally the conditions are ideal for more variants to emerge," Tedros added, referring to persistent inequities in vaccine distribution that have left billions of people in poor countries without access to shots nearly three years into the pandemic.

Over the past year, epidemiologists have been vocally warning that a failure to ensure equal vaccine access worldwide would provide ample opportunity for new variants to emerge and spread. The WHO is currently monitoring seven coronavirus variants, and experts believe Omicron's rapid spread means more strains are likely coming.

"There is no path out unless we achieve our shared target of vaccinating 70% of the population of every country by the middle of this year," said Tedros. "As it stands, 86 member states across all regions have not been able to reach last year's target of vaccinating 40% of their populations—and 34 member states, most of them in Africa and the Eastern Mediterranean region, have not been able to vaccinate even 10% of their populations."

"Eighty-six percent of the population of Africa is yet to receive a single dose of vaccine," he continued. "How can this be acceptable to any of us?"
Republicans in New York reacted furiously on Tuesday after state officials told school administrators to continue enforcing a mask mandate for students and teachers despite a judge overturning it, causing confusion as some districts rushed to make masks optional. ...

On Monday, ruling in a case brought by a group of parents, Judge Thomas Rademaker, a conservative from Long Island, said the governor and state health commissioner did not have authority to issue a mask mandate without legislative approval.

The mandate "is a law that was promulgated and enacted unlawfully by an executive branch state agency, and therefore void and unenforceable", the judge said.

The battle mirrors skirmishes on a national level between the Biden administration and conservative states and judges, up to the supreme court in Washington.

After the state education department said it would appeal, a spokeswoman, Emily DeSantis, said: "While these legal steps occur, it is [the department's] position that schools should continue to follow the mask rule."
Also of interest:
Covid-19 map of the US: latest cases state by state
American capitalism demands the infection of China
Sarah Palin tests positive for Covid, delaying New York Times defamation trial
German-speaking Covid denialists seek to build paradise in Paraguay
'Historic Turning Point': Cuba Issues Plan for Vaccine Internationalism
Neil Young Threatens To PULL Music Off Spotify Over Joe Rogan Vaccine Coverage
---