Democrats are so deeply in denial they may be past saving
Submitted by gjohnsit on Thu, 11/10/2016 - 11:11pm
The DNC had it's first post-election-debacle meeting, and the news is that one staffer named Zach had the temerity to speak up.

A third attendee told HuffPost that, despite Zach's blow-up, there was "overwhelming" support for Brazile in the room. Her motivational words "had some staffers in tears," per this attendee, and Brazile spoke to Zach's concerns after he left.
Jeesh! The Democrats are on the verge of irrelevance, and that's it?!?
The meeting should have resembled a near-riot, with angry calls for an immediate change of leadership.
Instead it looks more like re-arranging chairs on the Titanic while the band plays on.
Do Democrats even realize how much trouble they are in? This is from last year.

the vast majority — 70 percent of state legislatures, more than 60 percent of governors, 55 percent of attorneys general and secretaries of state — are in Republicans hands. And, of course, Republicans control both chambers of Congress...Not only have Republicans won most elections, but they have a perfectly reasonable plan for trying to recapture the White House. But Democrats have nothing at all in the works to redress their crippling weakness down the ballot. Democrats aren't even talking about how to improve on their weak points, because by and large they don't even admit that they exist.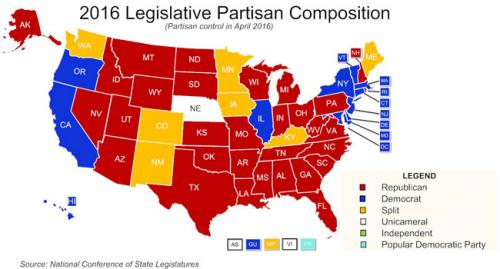 If you think that this defeat might finally wake up the Dems, might finally get them to question what they are doing wrong, well, consider what they did after the 2014 debacle.

But instead of approaching this dynamic honestly, Democrats instead adopted a strategy of distraction. Both the Democratic Party and their big outside groups tried talking about nearly everything except what voters considered most important in this cycle — the economy (which still gets low marks from voters), jobs in an era of historically low workforce participation, and competence in government.
In a stunning display of denial of the mood and interest of the electorate, Democrats instead launched broadsides against the Koch brothers, spent tens of millions of dollars to talk about climate change, and continued their demagoguery about a "war on women."
Does that sound familiar? It should, because we just had another election debacle after the Dems tried to push another "War on women" while the top concern of the electorate was, once again, the economy.

Once again it was the economy, stupid.

Despite lots of focus on Donald Trump's remarks about women and Hillary Clinton's emails, it appears that the election might again come down to jobs and GDP. According to early exit polls from Edison Research, the economy was the top issue with voters again in 2016. The economy, well, trumped foreign policy, immigration, and terrorism as the leading issue among voters.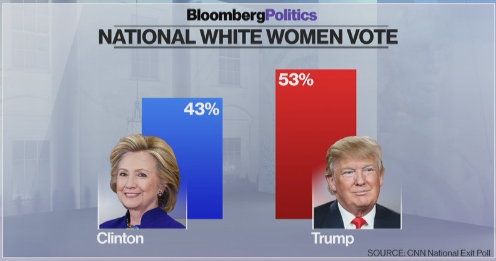 After the 2014 debacle, Dems had a chance to exam why it happened. Do you know what problems they discovered? None.

Democrats released an official autopsy of their defeat in the 2014 midterm elections over the weekend. It's a document that reveals a party largely unshaken by its stinging defeat in the midterm elections. Just nine pages long, if you include the front and back covers, the report from the Democratic National Committee is not a particularly detailed dissection of the November drubbing. Its conclusions boil down to a familiar refrain from losing parties: The problem is the packaging, not what's inside the box...
Perhaps Democrats are just going through the motions. In releasing the preliminary report on Saturday, DNC Chairwoman Debbie Wasserman Schultz warned that Democrats were in for some "tough love." But aside from twice labeling the last two midterm election results "devastating," the autopsy didn't find much fault. That may be a reflection of the party's confidence heading into 2016. Democrats have had much more success turning out their voters in presidential years. They have, in Clinton, a presidential nominee-in-waiting, and many remain convinced that demographic trends favor Democrats over the long term in key states.
Ah yes. The famous demographic trend that will make Democrats a "Permanent Majority", as the 2009 studies predicted.
How's that working out?
A healthy response to getting your ass kicked three out of four times would be to figure out a way to avoid getting your ass kicked in the future. Instead, Democrats have just retreated deeper into denial.

This is all a "whitelash," you see. Trump voters are racist and sexist, so there must be more racists and sexists than we realized. Tuesday night's outcome was not a logic-driven rejection of a deeply flawed candidate named Clinton; no, it was a primal scream against fairness, equality, and progress. Let the new tantrums commence!
That's the fantasy, the idea that if we mock them enough, call them racist enough, they'll eventually shut up and get in line.