It's not too late to take the blue pill
Submitted by

gjohnsit

on Mon, 11/20/2017 - 8:25pm
Let's be honest: reality is hard.
It's difficult doing all your own thinking, and being ostracized for it.
It's much easier to just accept the mainstream consensus on DKos, or MSNBC, or Fox News, or Comedy Central, or wherever.
Just don't pretend you weren't warned.
I'm talking to you, Bernie supporters.

Why Don't Sanders Supporters Care About the Russia Investigation?
That was an actual NY Times headline from a week ago.
While I'm sure a lot of people have well-researched and thought out reasons for not believing the Russia-hype, I bet a bunch of people don't believe the propaganda for a basic reason:
It smells like bullshit.
The "Aahh! Scary Russia!" has a distinct and unmistakable odor of Grade A cow-droppings, just like the Iraqi WMDs did.
But if you needed a more reasoned argument than that, there is Lee Camp's takedown.
If you needed a more intellectual rebuttal to "Putin Is Under Your Bed! Aahh!", then I suggest Chris Hedges.

It would seem, given how we are locked out of the corporate media and public broadcasting, that the assault is overkill. But the ideology that sustains the corporate state, the "free market" and neoliberalism has lost all credibility. The corporate state has no counterargument to its critics. The nakedness of corporate greed, exploitation and repression is transparent across the political spectrum. The ideological fortress erected by corporate power and sustained by its courtiers in the press and academia has collapsed. All it has left is a crude censorship.
...The charge that RT and these left-wing sites disseminate "foreign propaganda" is the beginning, not the end, of a broad campaign against press freedom. Once this precedent of state censorship is normalized, far more tepid and compliant media outlets will be targeted.
Just like McCarthyism started with a Democratically-controlled House Un-American Activities Committee in 1938, this latest Russia scare has started with Democrats.
Both today's fear-mongering and the one from the 40's are aimed at silencing internal dissent, not at Russia.
In other words, you are the target Bernie Bros.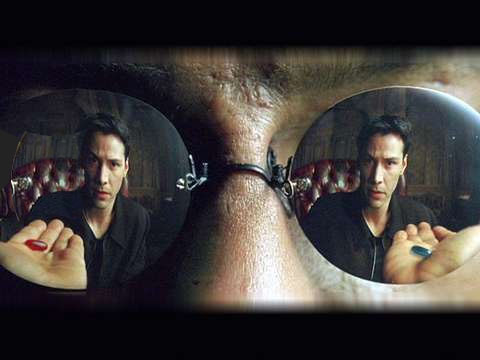 The establishment news media explicitly told us who to vote for.

Among the top 100 largest newspapers in America, just two — the Las Vegas Review-Journal and the Florida Times-Union in Jacksonville — endorsed Trump...
Even Libertarian Party nominee Gary Johnson has had more success with editorial boards than Trump. This weekend, the Charleston Post & Courier became the fourth paper to back Johnson.
We didn't listen, and this shocked the MSM.
Polls showed that people's trust in the news media has been declining for a long time, but the news media obviously didn't care. They arrogantly disregarded polls that showed Americans are far more likely to believe the ads for the penis enlargement pills and "get rich" investments than the actual news stories in the magazines they are reading.
The MSM took the attitude of the Democrats of "where else are they going to go?"
Like the Democrats, the MSM was legitimately shocked when people flipped them the middle finger and defied them.
Like the Democrats, the MSM decided that an honest investigation into people's lack of faith in their organization wasn't in their interests. Instead they would find a scapegoat.
This has all come about as a panicked reaction to the public no longer buying the bullshit.

Nearly two-thirds of Americans say the mainstream press is full of fake news, a sentiment that is held by a majority of voters across the ideological spectrum.
According to data from the latest Harvard-Harris poll, which was provided exclusively to The Hill, 65 percent of voters believe there is a lot of fake news in the mainstream media.
That number includes 80 percent of Republicans, 60 percent of independents and 53 percent of Democrats.
If TPTB can't sell you crap for truth then they lose control over your mind. Then there is no telling what thought-crimes you might commit.
Their only answer is censorship.