RT is following testimony by FBI and NSA directors
Submitted by

CB

on Mon, 03/20/2017 - 1:49pm
before the House Select Committee on Intelligence concerning allegations of Russian interference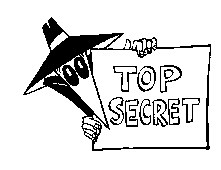 FBI & NSA chiefs testify in Congress on Trump, Russia, wiretapping (WATCH LIVE)
Here's some of the gems that can be found:
17:22 GMT

Sources that claim to be disclosing classified information but lie to a reporter are not breaking the law, Comey tells Turner.

What is the responsibility of the intelligence community to correct falsehoods, Turner asks.

"We can't" correct that, Comey responds, as doing so would "give information to our adversaries."

A lot of things published over the past couple of months is "just wrong," Comey says, but he can't say what that is.

16:24 GMT

Answering King on leaks, Comey says there is much in the newspapers and "a lot of it is just dead wrong."

People are talking to reporters, or at least reporters are saying saying people are talking to them, in ways Comey said he would describe as "unusually active."

16:18 GMT

Rep. Peter King quotes former CIA Director and Clinton supporter Michael Morell that "there's smoke, but no fire" to stories about Trump's collusion with Russia. Both Comey and Rogers decline to comment.

King says he expects such an answer, but wants to enter Morrell's quote into the record.