Are stocks expensive? Yes they are
Submitted by gjohnsit on Tue, 03/14/2017 - 1:38pm
The stock market has been on a record run. So should you jump on the bandwagon?
Consider a few charts measuring stock values in different ways.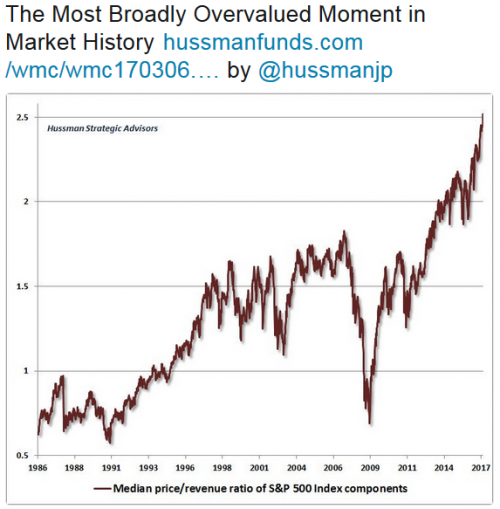 This doesn't mean that the price can't go higher. It often does.
But at the same time, the old saying doesn't go "Buy high, sell higher."
So who is buying and who is selling?
Meanwhile, how many are positioned to take advantage of an unexpected market downturn?
Almost nobody. Everyone is positioned long.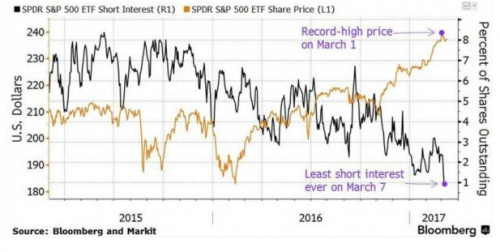 Basically we have a market priced for perfection, where everyone expects nothing but blue skies and sunshine for as far as the eye can see.
What could possibly go wrong?