Standing Rock: ND Terrorists Threaten Water Protectors
Submitted by blazinAZ on Tue, 12/06/2016 - 11:06am
On December 5, two masked men used their vehicles to block a car with two water protectors inside and then verbally assaulted and threatened them with violence. One of the attackers then chased another man, who was filming the encounter. The two videos below are two different views, one from inside the car, the other from outside the car. Warning: violent language and aggressive threats (each vid is 2-3 mins). I can't seem to embed the FB video, but the first link below is from inside the car.
**Edited: I found a Youtube version of the video from inside the car
https://www.facebook.com/100008607349356/videos/vb.100008607349356/16171...

What seems touching and naive is that the water protectors inside and outside the car both talk about calling the cops. When I look at this encounter, I think that the aggressors could be the cops. How is their behavior any different from how the police treat the water protectors? So who do you call? Who can you rely on to protect your life and your civil liberties?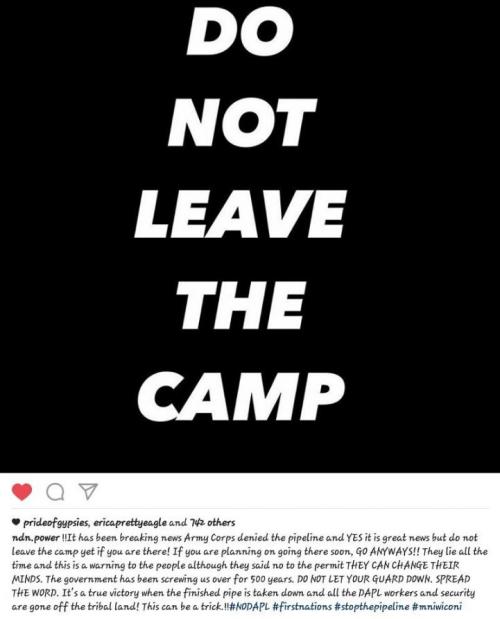 Veterans March in Blizzard (13 mins)
At the frontline, December 5 (3:44)
The military vehicles have been removed from the Highway 1806 bridge, but the concrete barriers and razor wire remain. Meanwhile, the cops and mercenaries are digging in and fortifying their encampment about a mile away, just over the hill, determined to prevent the water protectors from reaching any actual construction sites (including the drill pad).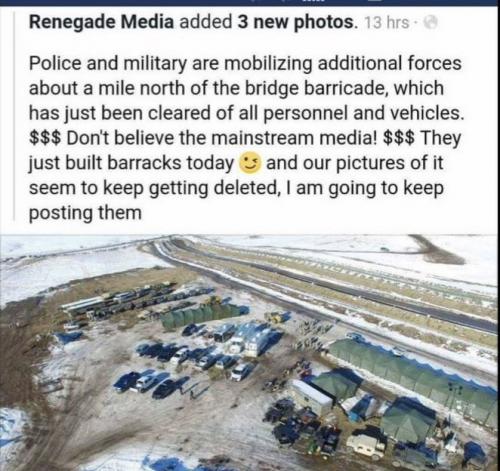 The Lakota People's Law Project provides an update in this video (9:47), including their belief that Energy Transfer Partners will not stop construction and will defy the Army Corps of Engineers. Personally, I think the whole thing is theater, to try to get people to go home. Luckily, it's not working.
https://www.facebook.com/LakotaPeoplesLawProject/videos/vb.294508332028/...
Excellent resource: Earthjustice has a website that has all the current court cases they're involved in, with original documents, analysis, and FAQ.
Link to the links: How to Help Standing Rock: Links for Donations, Phone Numbers to Call, Talking Points