Submitted by QMS on Fri, 02/14/2020 - 4:44pm
Hey all. Taken by a Tulsi signature collector.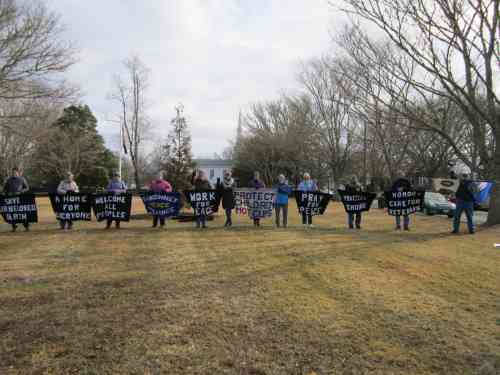 Early start.
Wanted to get this in before the good stuff rolls out
from your instafilm units.
This is our weekly peace vigil.
I'm the clown of the right trying
to unfurl my flags.