Yesterday was world AIDS day
Submitted by snoopydawg on Thu, 12/02/2021 - 1:22pm
I went to DC in 1996 to see the AIDS Quilt on the National Mall where quilts were displayed from the capital to the Washington Monument and more on the sides. It was such a huge display of love and grief and quite overwhelming. Mom and my 2 cousins went with me.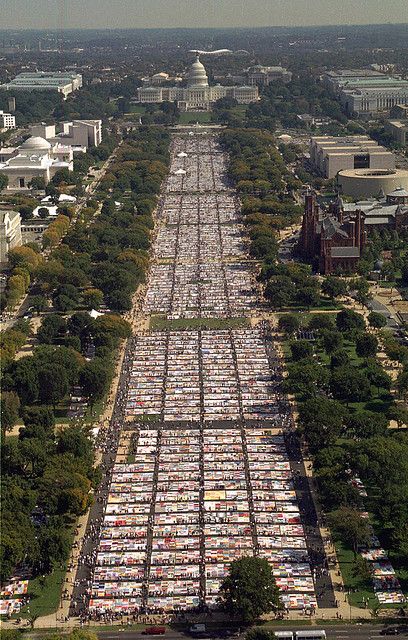 Rick's quilt is up by the first tent at the top. I hadn't found it yet but saw our rainbow as people twirled it into position and if you've never watched it being done it's awe inspiring. People pick it up and hold it over their heads as they turn it to fit in where it goes.
Bill and Hillary Clinton and Al and Tipper Gore came to see it and read a few of the names of people who had died of AIDS. After 8 years of Reagan it was just nice for the government to acknowledge the devastating impact of AIDS on too many families and friends.
My brother told me he wanted for his and I assigned each person a part of it. It was supposed to represent his love of San Francisco and California and it turned out much different from what I had in mind, but it was absolutely perfect the way it did.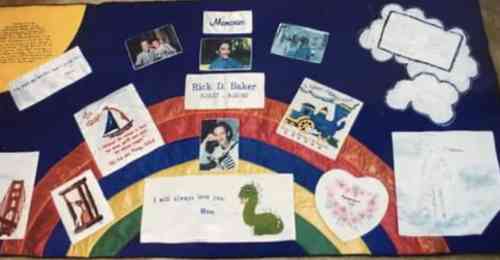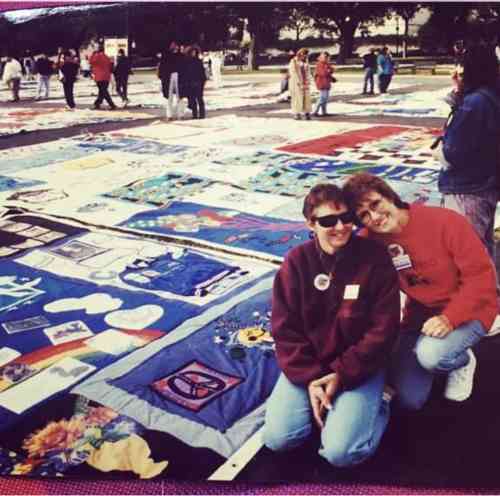 Me and mom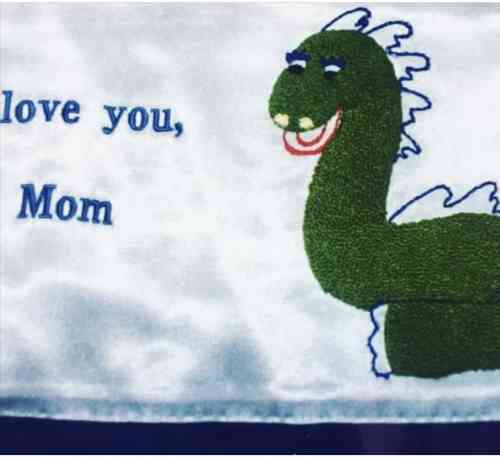 Mom did Cecile from the Cecile and Beanie show because that was Rick's favorite toy. Today Rick's stuffed Cecile resides on my bed. It still talks and says I love you and I'm coming Beanie and other sayings from the show. Just pull the string.
My aunt made this. Her connection to Rick was something special to see.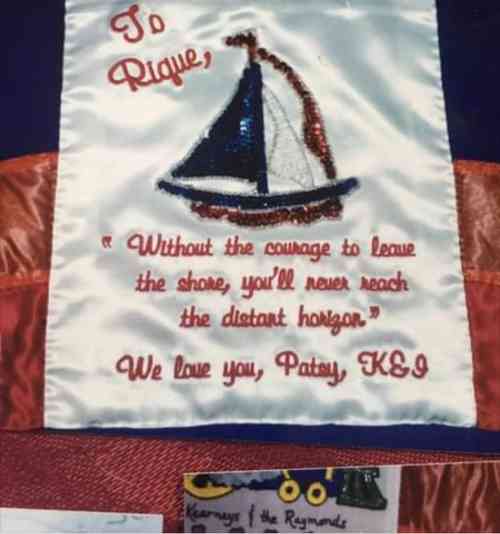 Rick lived in Huntington Beach and went sailing with my cousin who lived in Long Beach and was very close to him and watched over him for us. Underneath is the Little Engine that Could…"I think I can, I think I can" made by cousins in Santa Rosa.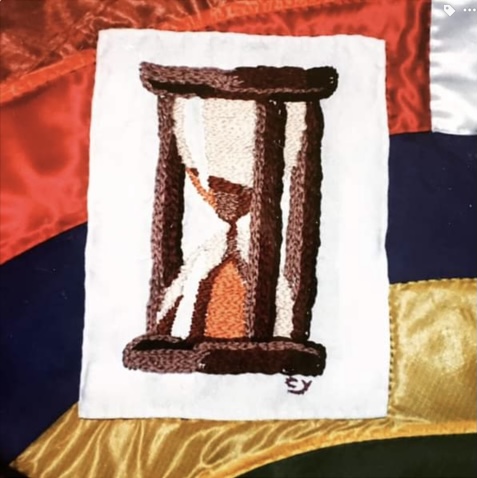 My Ogden cousin made this because of Rick's hour glass collection.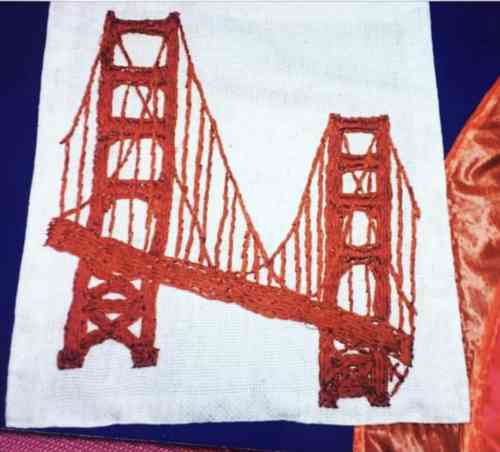 Another Ogden cousin did the Golden Gate Bridge.
I stitched the words from Memory on the sun and since I'd never gotten good at needle point I just kept telling myself that it's the thought that counts.
We had learned that it would never return to DC because it was too big now and my mom wanted to turn it in to the Utah AIDS foundation so we could see it. But then they decided to do it and since we wouldn't be able to see it after that we made another one and decided to keep the original. The woman who made it for us took pictures of each piece and made a duplicate quilt which is what went to Washington. She also made me a mini one of the picture with Rick and me. Such a gift.
A video of the event is called, Lest We Forget, and if you can find it it's worth a watch. The whole collection isn't displayed anymore because it's too big now. Parts of the quilt is still being taken to events, but I rarely hear about it anymore and it seems the country has moved on. But for the thousands of people who have lost someone from AIDS it's very appreciated that not everyone has. As the saying goes, it was the worst of times, it was the best of times. I agree with that.