Mars Perseverance Lands Successfully
Submitted by apenultimate on Fri, 02/19/2021 - 2:49pm
Well, the Perseverance rover has landed successfully on Mars, and now begins the multi-day activating of systems, upgrading the software on the rover from its "traveling in space and landing" software to the actual surface operations software, and testing things out. This will take the next 10 days or so.
NASA has some very nice images of the landing event. Here is where the rover actually landed in the delta: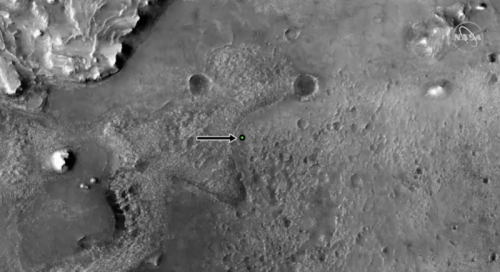 The onboard landing software had to guide the rover to an acceptable landing spot. Below is an image of the area of the landing--red color indicated dangerous landing areas, blue represents acceptable landing areas, with yellow being more middle/unknown areas. You can see the challenge that the landing software faced--but it did its job well!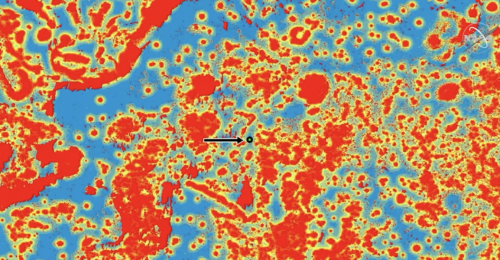 The Mars Reconnaissance Orbiter spacecraft was orbiting overhead as Perseverance landed and snapped this amazing photo of the capsule containing the rover descending under its parachute to the surface. The circle indicates where the rover eventually landed on the ground:
As the rover itself was being lowered by the sky crane, the retro-rocket module that was slowly lowering it to the ground snapped the following photograph (a still from an unreleased video) with the rover dangling in the Martian air:
Finally, the first color picture from the rover on the ground, from the underbelly hazard camera (the high resolution cameras have yet to be deployed):
The story can be found here:
https://mars.nasa.gov/news/8866/nasas-perseverance-rover-sends-sneak-pee...
Hopefully, this is the start of something pretty cool!